VARO Screen Protector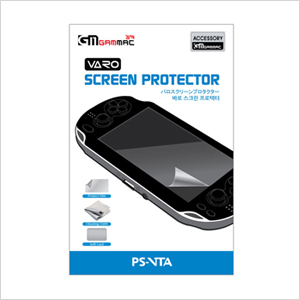 판매가
:

0원

Product Name
:
VARO Screen Protector
Product Number
:
KMPV-102
Product Class
:
PS Vita Accessories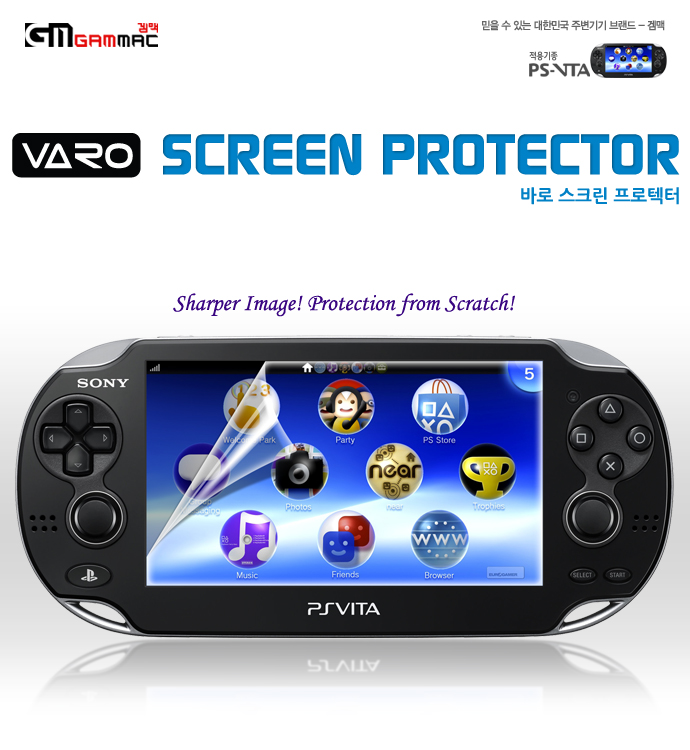 UV Hard Coating can protect film from scratch and UV rays,
VARO Protector Film is release!

he GAMMAC's VARO is from KOREAN word" 바로 ",
it means "Just, Right"

.
.
.
.
We are confident our Korean "GAMMAC" game accessory products.
It will be the high quality IT products.




The best feature of PS Vita is touch environment! thick film is not easy to recognize
and touch sense is bad.
VARO protector film is thin film and offers free touch sense.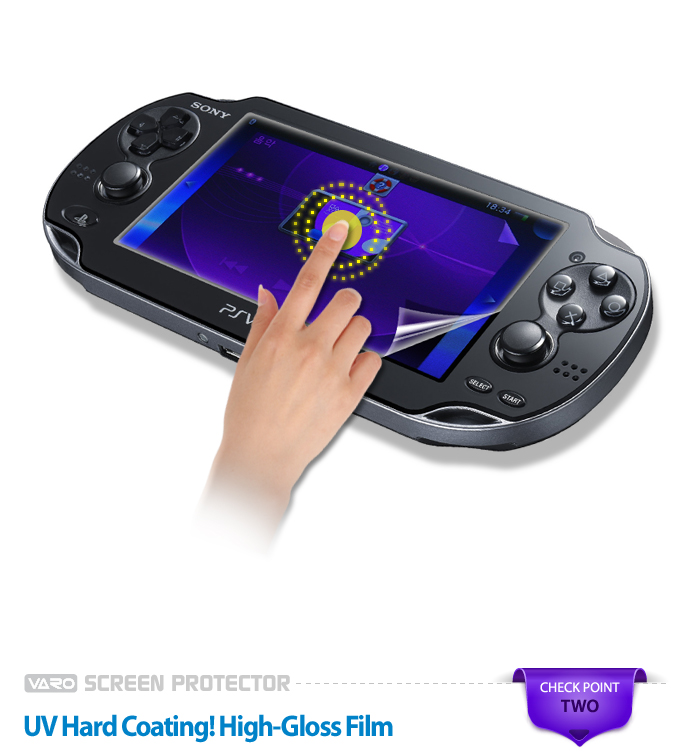 VARO Protector Film is made with UV hard coating technology, It protect screen from screen and UV rays.
it reduces light reflection and enhances transparent, minimize image distortion.
Also realize colorful image with screen with high transparent.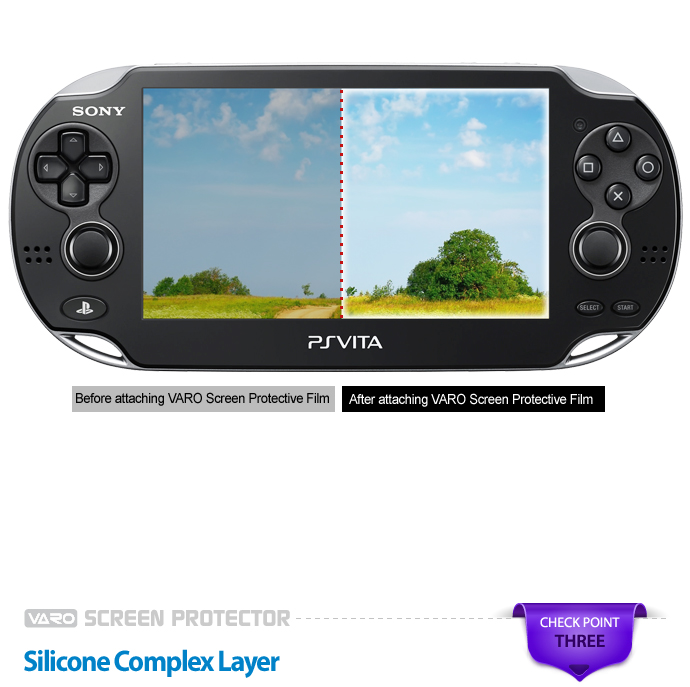 Difference from other films, VARO SCREEN PROTECTOR FILM can avoid air bubbles and
produced by complex layer structure of silicone.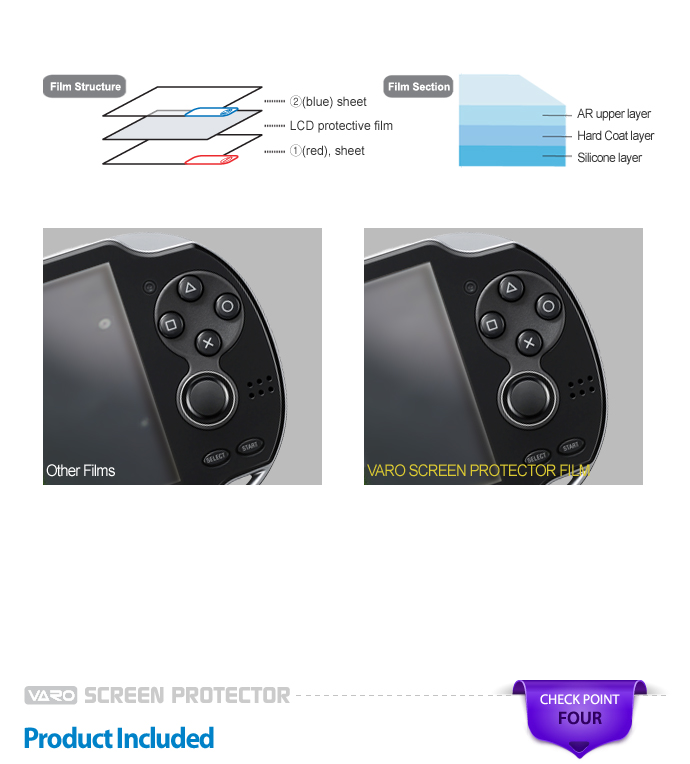 The cleaning cloth clean dust, The UV coating screen protector film.
In addition, a soft card remove bubbles whem attaching film.
User can easily attach it alone.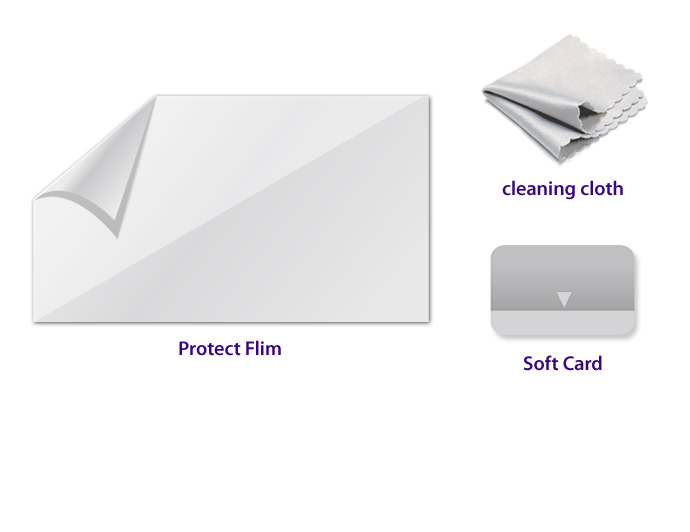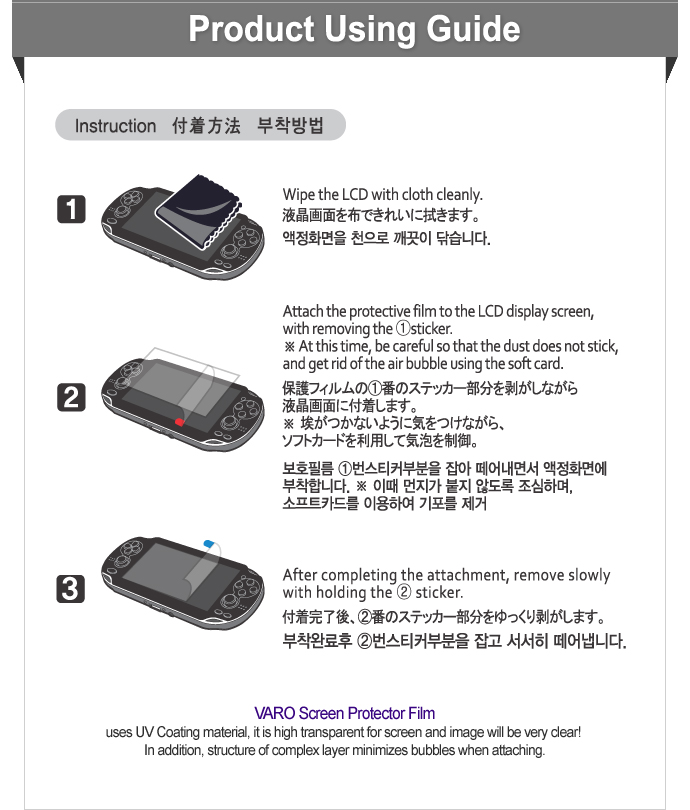 ! ATTENTION

- The product is a protective film, plese do not use it for others
- Please don't smear the stick side of film by fingerprint or dust
- Please place product far away from direct sunlight and fire source.
- Please place product out of reaching range under 3 years old children.
- Do not clean product with volatile liquid, such as Alcohol or Benzene
- The product in page do not include the game console, charging cable, earphone. etc.

· Because of design, the real product will be different from the image in this page.
· PS-VITA is the trade mark of Sony Computer Entertainment Korea, The product is not the license product.
· The game console is not included in this product.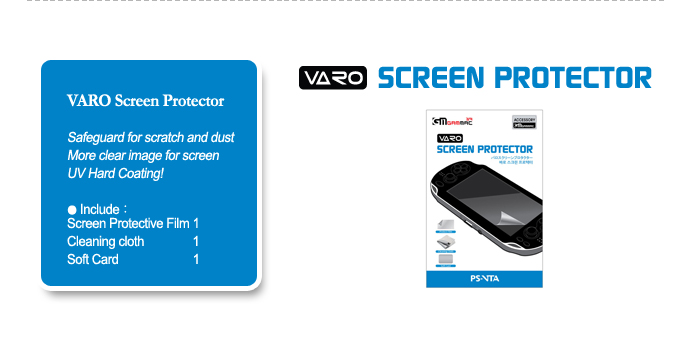 (0개)

(0개)