VARO Silicone Cover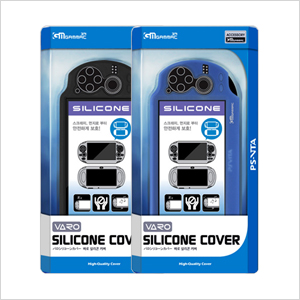 판매가
:

0원

Product Name
:
VARO Silicone Cover
Product Number
:
KMPV-109/110
Product Class
:
PS Vita Accessories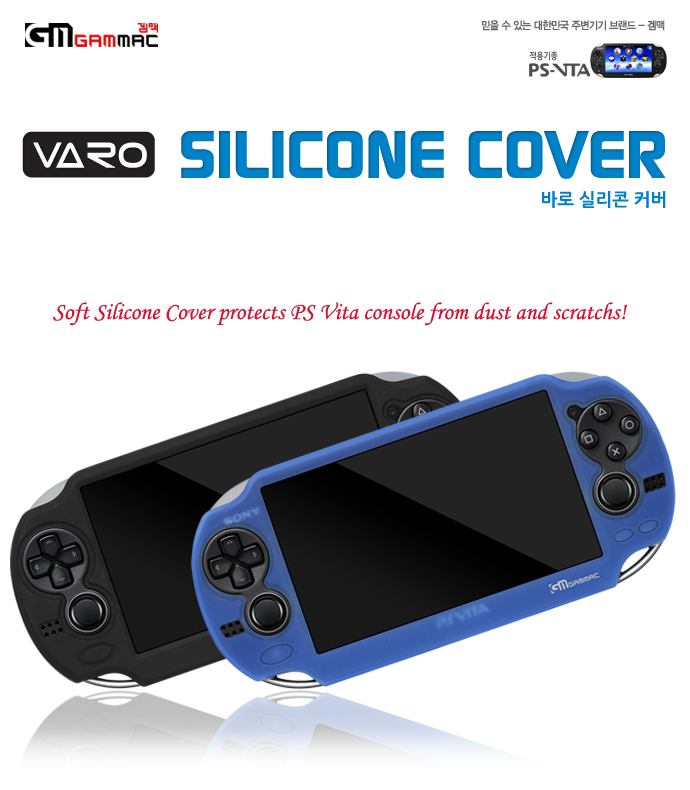 New Realease!
Advanced Silicone material more updates Silicone Cover

The GAMMAC's VARO is from KOREAN word" 바로 ",
it means "Just, Right"

.
.
.
.

We are confident our Korean "GAMMAC" game accessory products.
It will be the high quality IT products.




VARO Silicone cover is different from others with cheap material.
Using advanced silicone material and with high elasticity!

Because of advanced silicone material
When the temperature changes, the character will maintain the tensile strength, elasticity withou any chage.
It is a durable material with hot and others.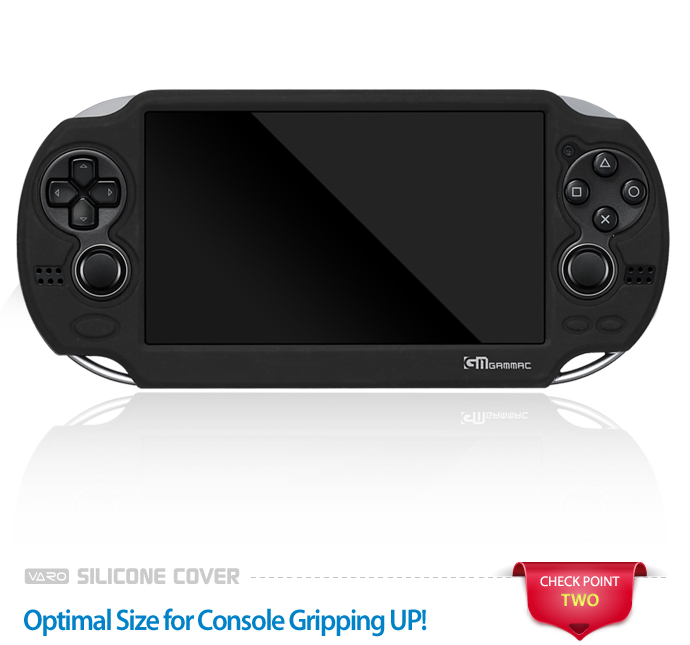 Silicone Cover is optimal size for console body.and realized best gripping feel.
INFINITY SHIELD film(Front protective film) attachsed together with cover, so the cosnole will be safe without scratch
and dust. Also, soft silicone material is anti-slip for user.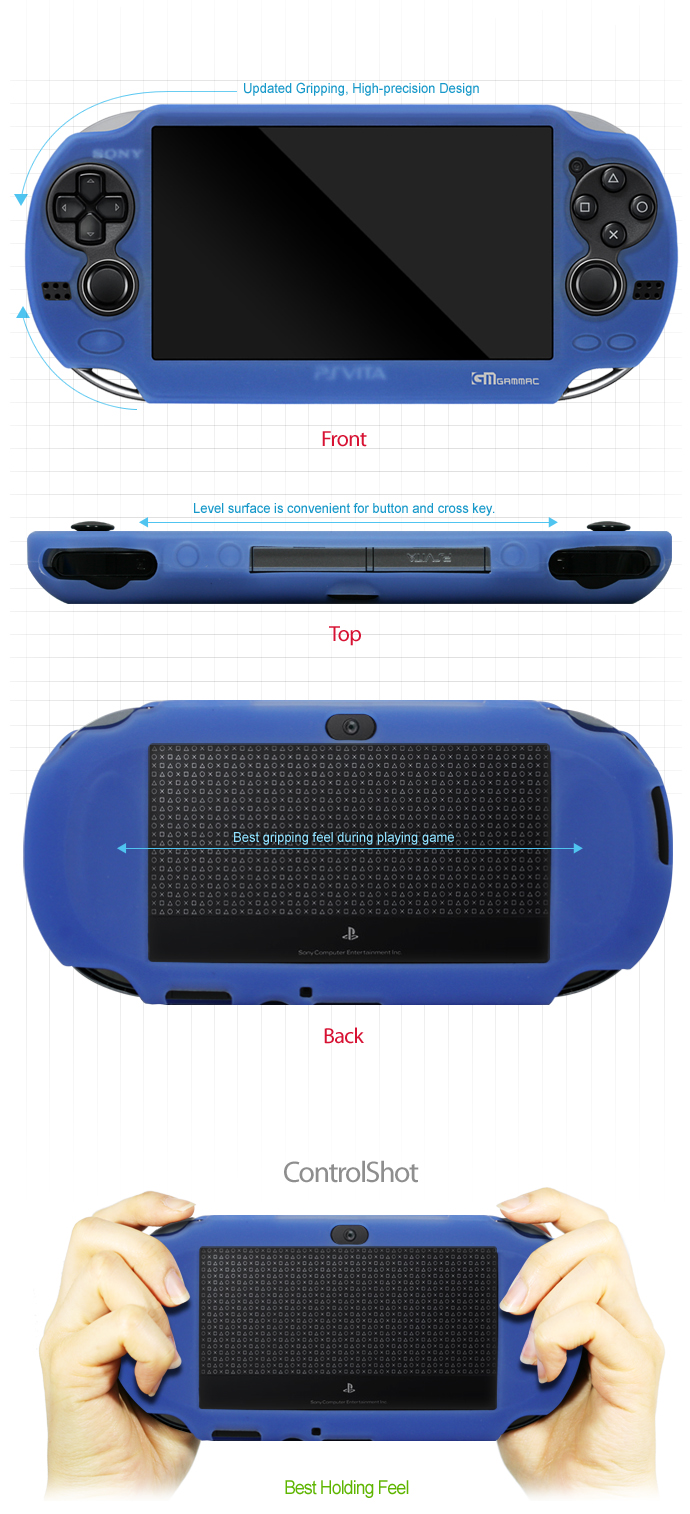 VARO Silicone Cover is special optimal design for PS Vita console,
there is no any tired feel during long playing game. Also it's convenient for touching panel.
VARO Silicone Cover is not take off when using other peripherals
After attached cover, the peripheral is convenient to work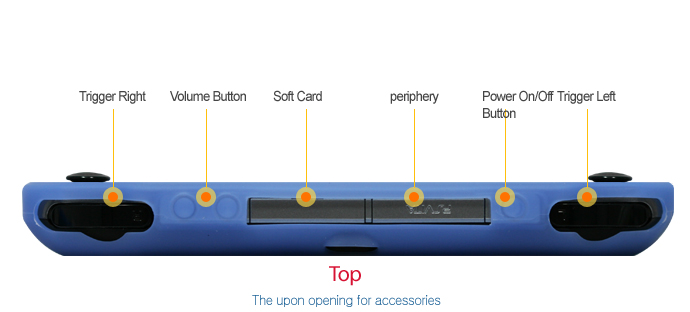 The opening area is design for all buttons and ports for peripheries,
Just as Trigger Left and Right button, the Power on/off button the Volume Button,
And convenient for all ports of soft card, Periphery port.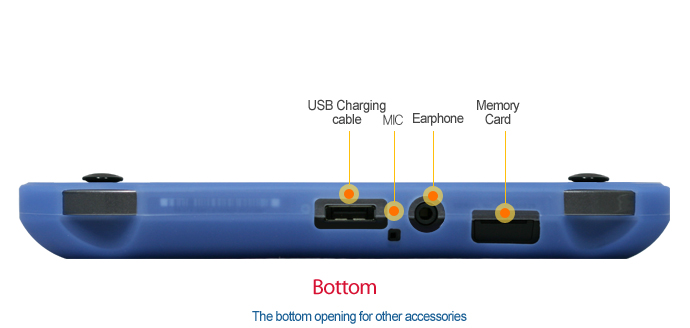 The space for USB charging cable, Earphone,and etc.
Larger opening is enough for accessories after installing case on console.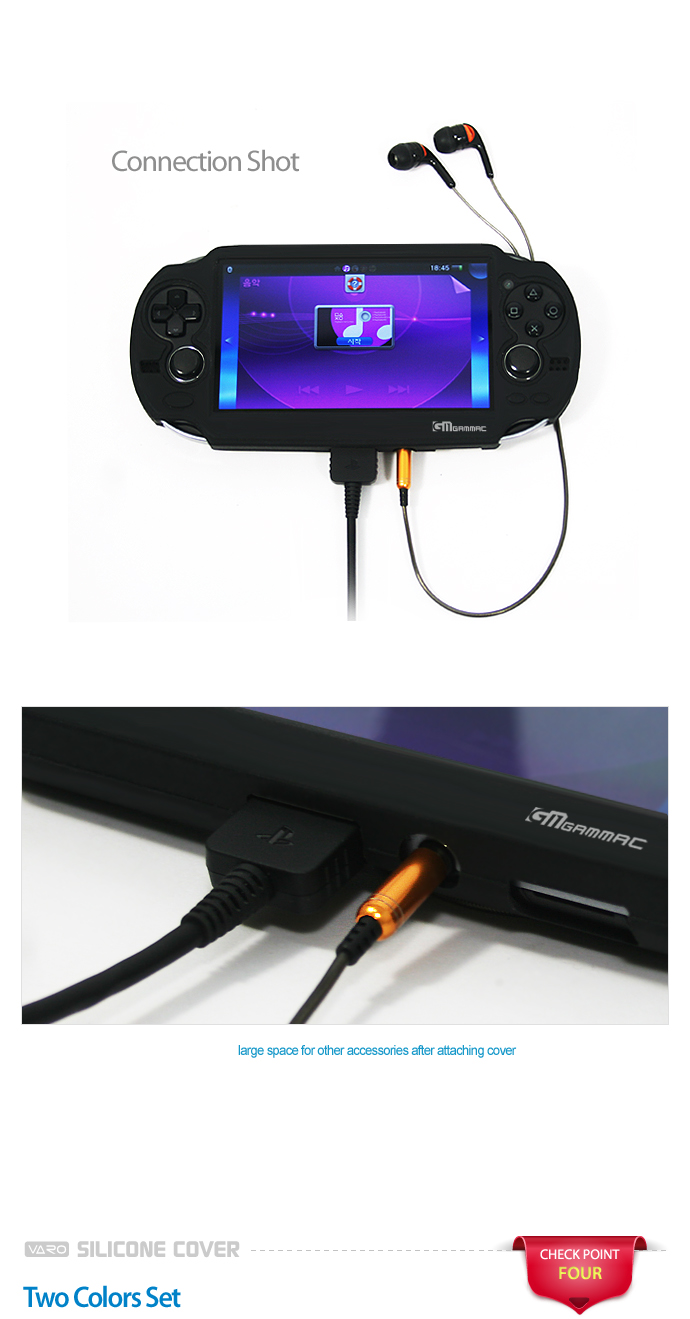 Escape the drab color of PS Vita?
Get VARO Silicone Cover Set! Black and light blue colors are available.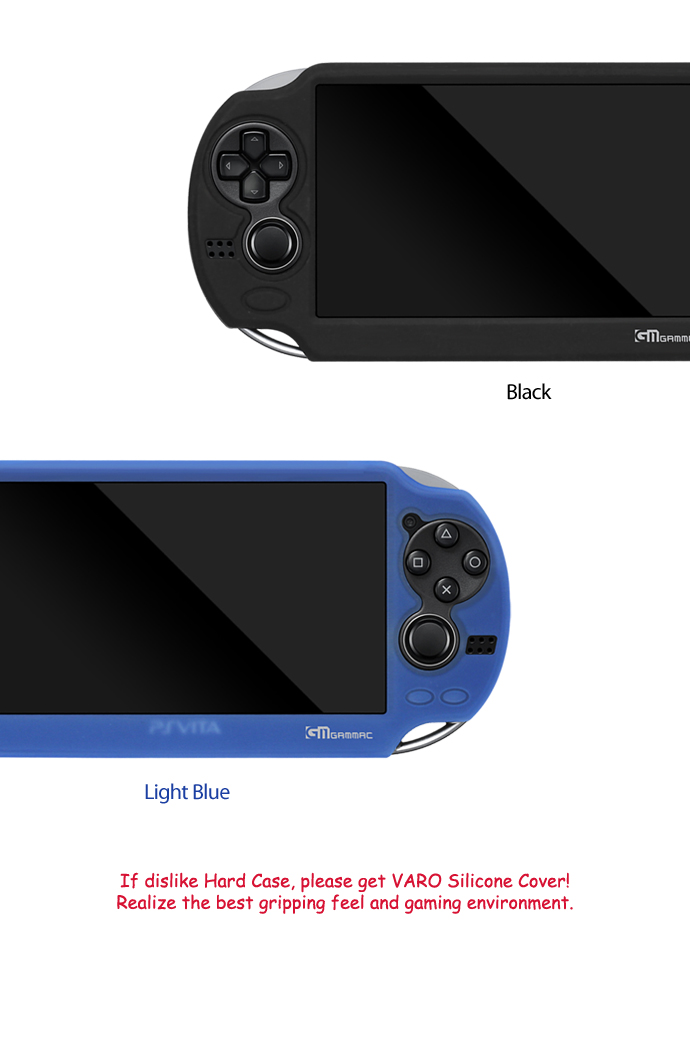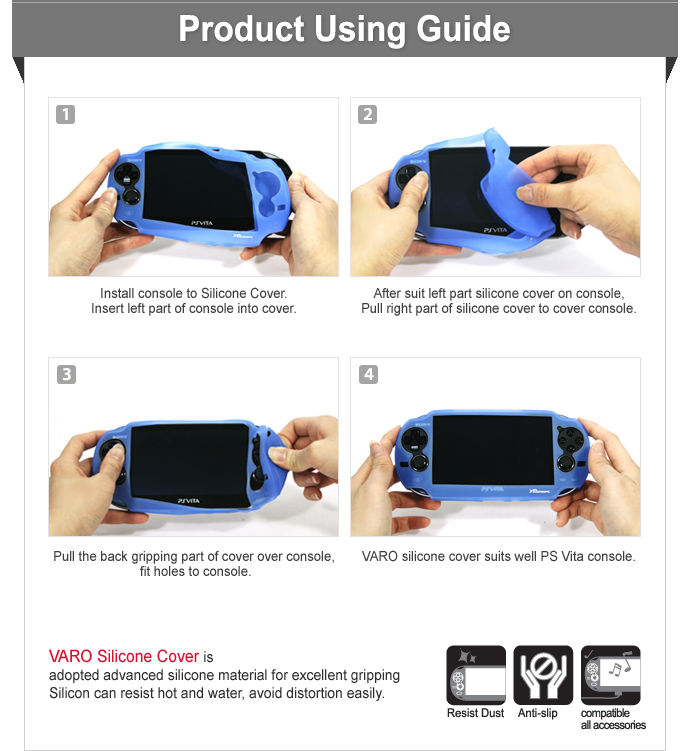 ! ATTENTION

- Strong force will damage product, please avoid strong shock and deformation.
- Please be careful when installing product to console.
- Please place product far away from direct sunlight and fire source.
- Please place product out of reaching range under 3 years old children.
- Do not clean product with volatile liquid, such as Alcohol or Benzene
- The product in page do not include the game console, charging cable, earphone. etc.

· Because of design, the real product will be different from the image in this page.
· PS-VITA is the trade mark of Sony Computer Entertainment Korea, The product is not the license product.
· The game console is not included in this product.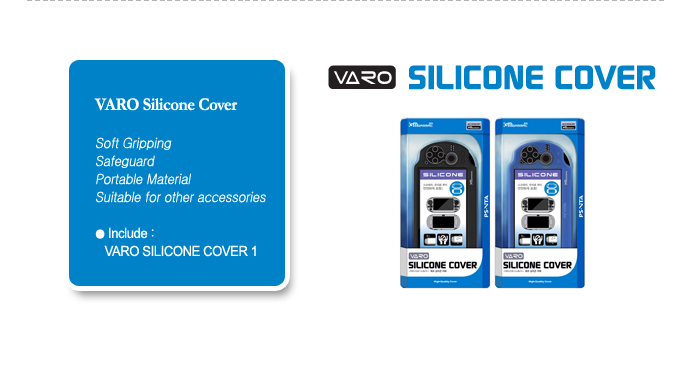 (0개)

(0개)