WICON PAD 3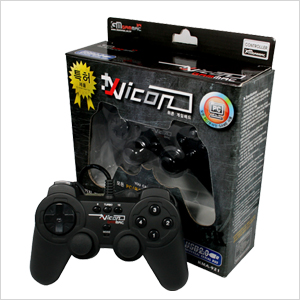 판매가
:

0원

Product Name
:
WICON PAD 3
Product Number
:
KMA-921
Product Class
:
PC Accessories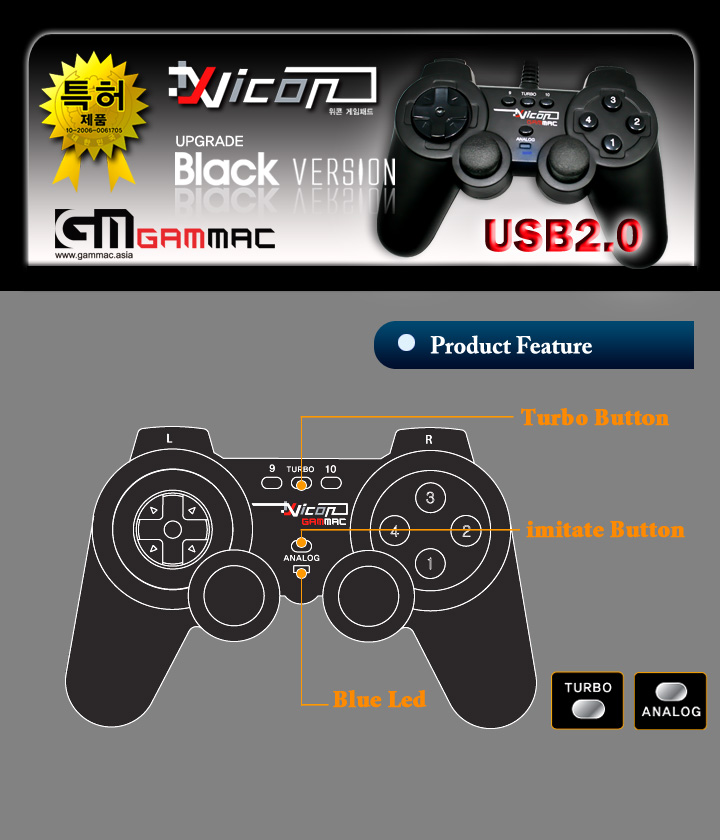 1. TURBO BUTTON

1 to 4 button for the set and moves to lift.
(Always on time for action)

Settings: press one of the four keys of any of the press of a button by TURBO can set up.
Settings in the control panel, keyboard or software settings in the game settings can be confirmed.
When lifting: In setting the state press of a key four key while pressing any button on the TURBO OK.


2. SIMULATION (ANALOG) BUTTON

Digital controller (D-PAD) and the left side of the simulator to exchange parameters of the button.
Press the button when the basic parameters of data XY axis of the shaft and POV button parameters can be exchanged.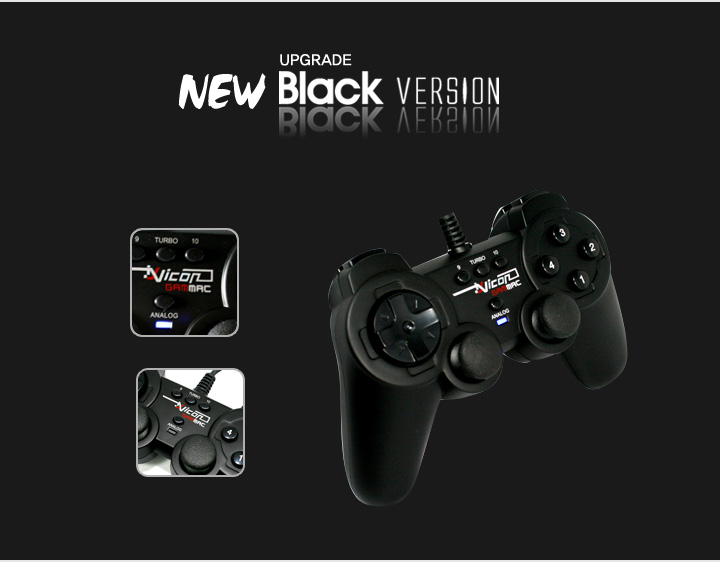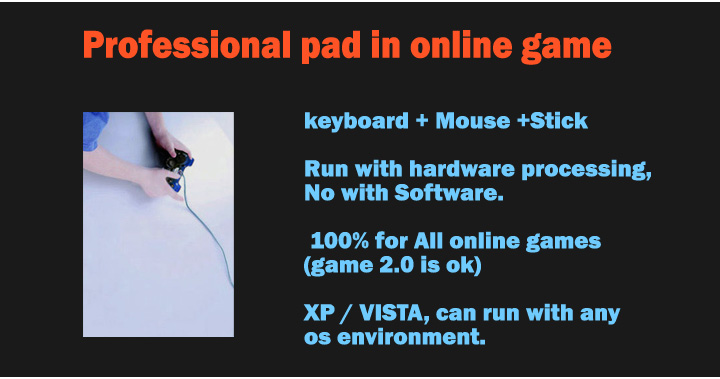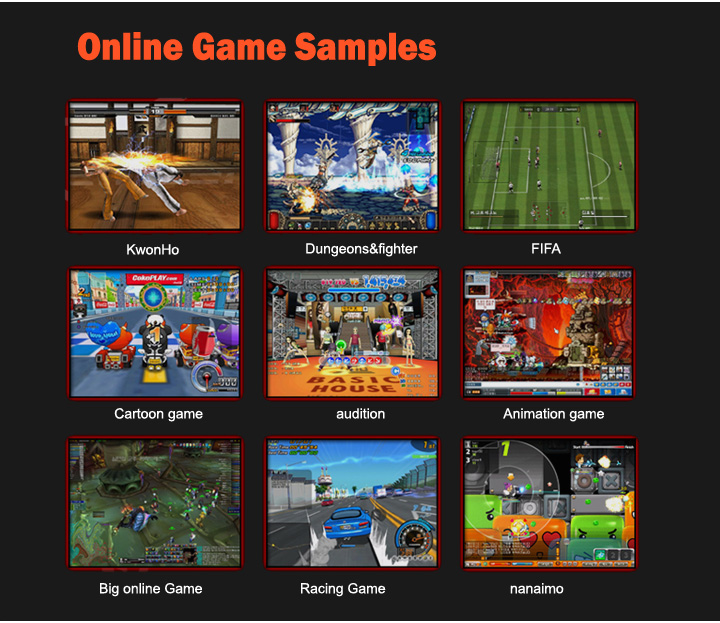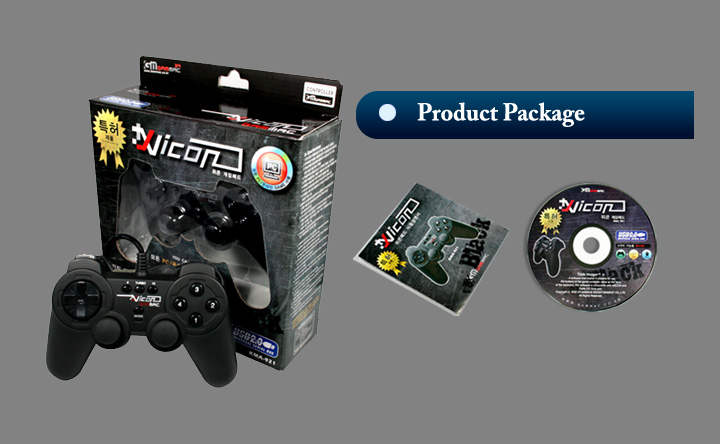 Product composition
Wicon Pad

Manual

Triple Mapper CD
1. Pentiumlll1.0G above.
2. Windows98, 2000, ME, XP, Vista
3. 1024 * 768 display support.
4. 128 more RAM
5. DirectX9.0 above.



NOTES:

Before using the product please read carefully the Manual,
and is familiar with the function from (Triple Mapper) CD's introduction.
In the unsuitable environment or because of your incorrect use method,
Each part of your body will feel Uncomfortable,
Please maintain the correct posture of the body to play game.

in a little under the rest of the game.for your health






(0개)

(0개)