VARO Stand Case





판매가
:

0원

Product Name
:
VARO Stand Case
Product Number
:
KMPV-101
Product Class
:
PS Vita Accessories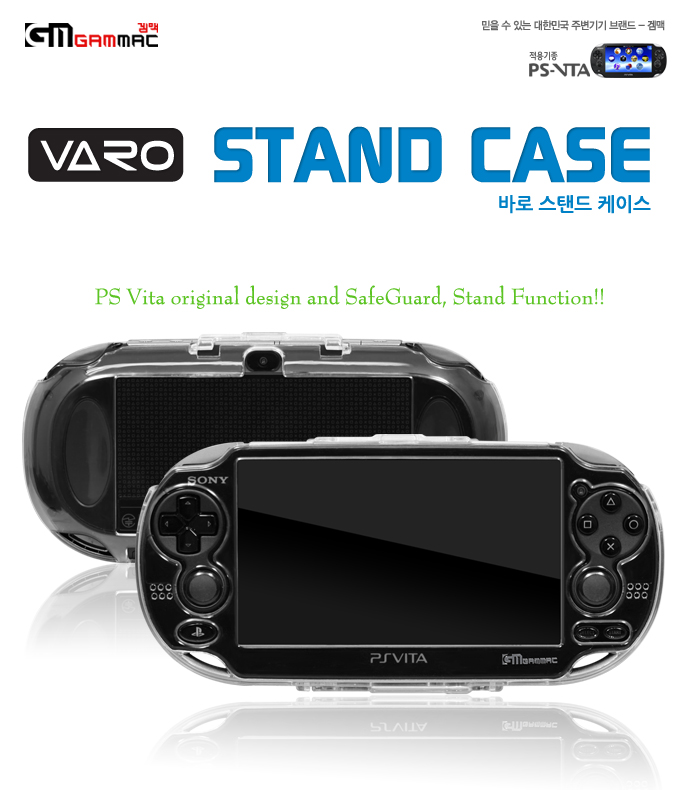 Stand Case for Watching Movies or Videos is release!!

The GAMMAC's VARO is from KOREAN word"바로", it means "Just, Right"
We are confident our Korean "GAMMAC" game accessory products.

.
.
.
.

It will be the high quality IT products.




Using reliability and robustness material:PolyCarbonate, Offering safety protection,
It can show luxurious original design of PS Vita console with advanced transparent crystal case.

Polycarbonate (Poly-Carbonate abbreviated PC)
Polycarbonate is a plastic material with specification of metallic particularity hard and high transparency.
Shaping by mould with high temperature for house appliance.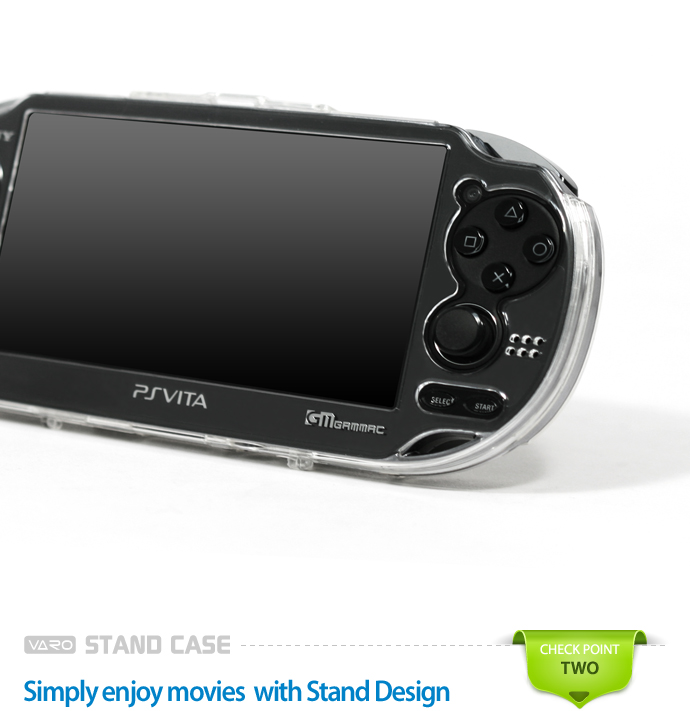 Two lying device is designed for stand function.
Don't worry about safety of console when falling down or being hitted.
one product with multi-functions is realized!
Now enjoying more fun with stand case simply!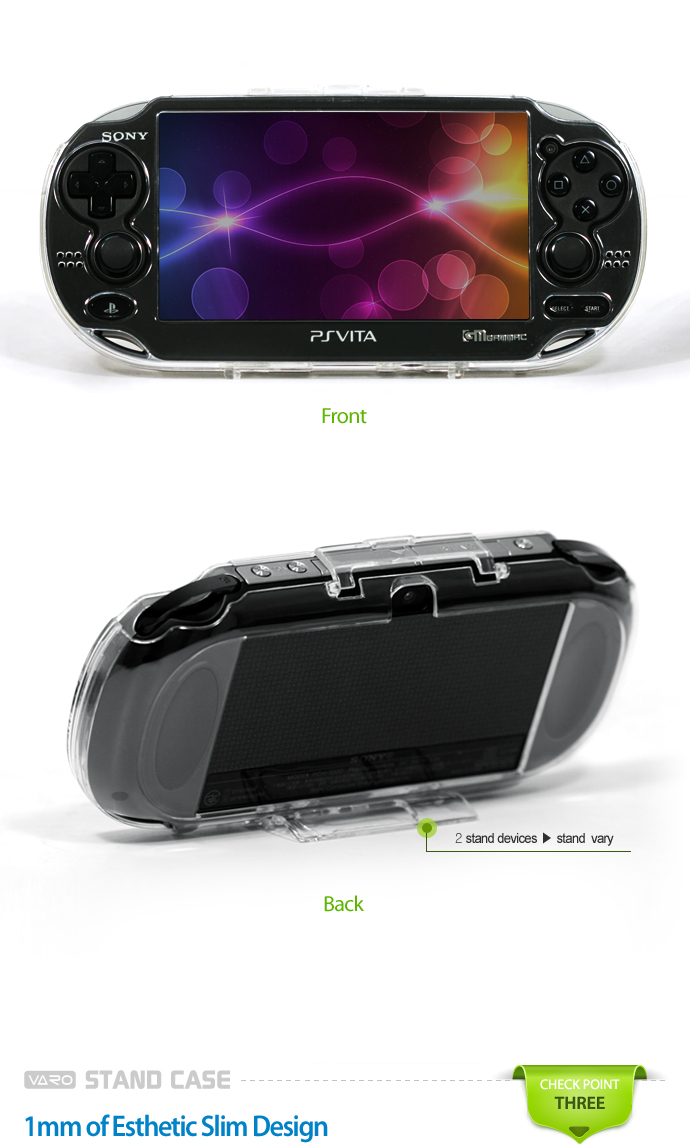 Thin and Strong!
Only 1mm, Super slim design is optimal to operate console buttons and offer perfectly protection.
There are no trouble during playing game with case.
Assemble simply with fixing tiny hooks.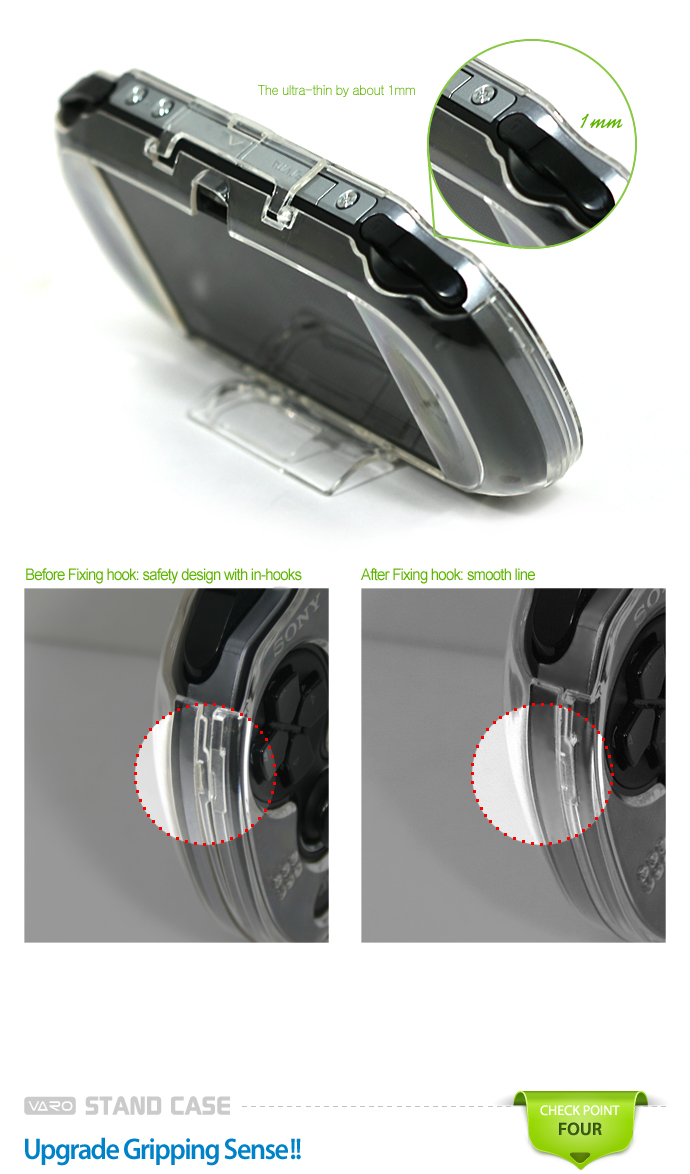 PS Vita is a professional game console with best holding sense and sensitive controll buttons,
such as the left and right cross buttons,The trouble with operating buttons can not be endured,
the surface of console must be horizontal plate, the border is slide,
update the gripping sense!All things effecting play game must be forbitted!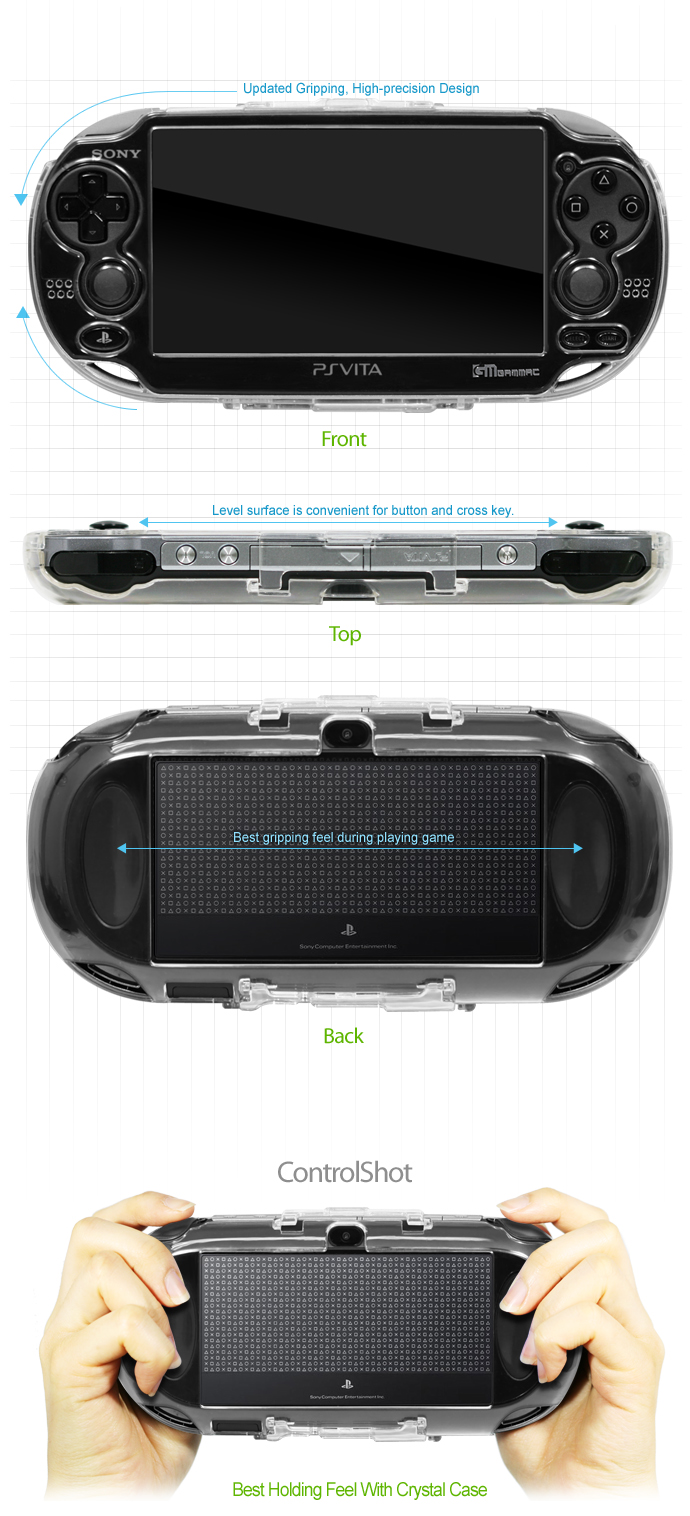 VARO STAND CASE is special optimal design for PS Vita console, there is no any
tired feel during long playing game. Also it's convenient for touching panel.

VARO STAND CASE is convenient for all peripheral after installing.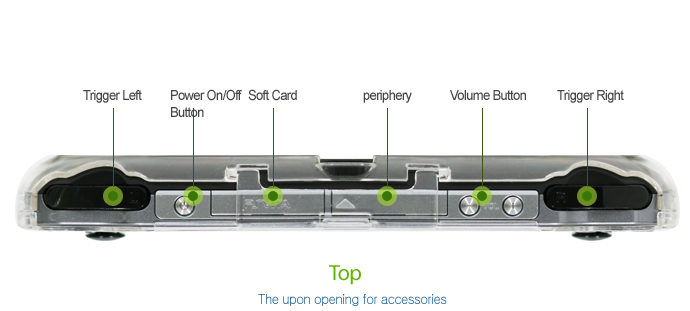 The opening area is design for all buttons and ports for peripheries,
Just as Trigger Left and Right button, the Power on/off button the Volume Button,
And convenient for all ports of soft card, Periphery port.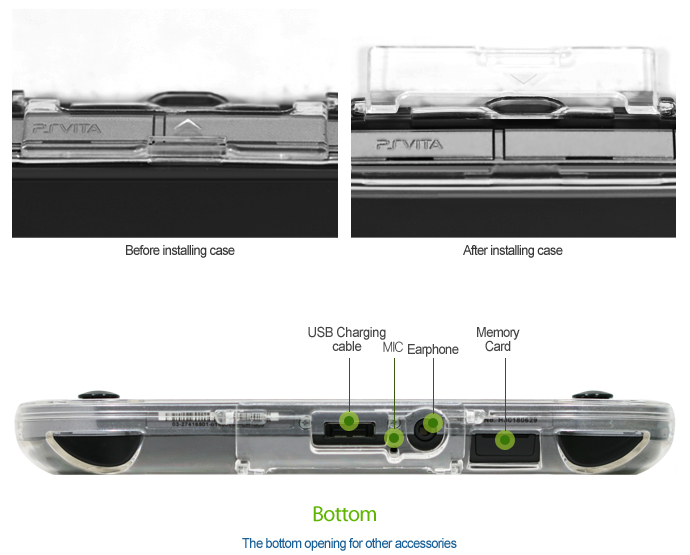 The space for USB charging cable, Earphone,and etc.
Larger opening is enough for accessories after installing case on console.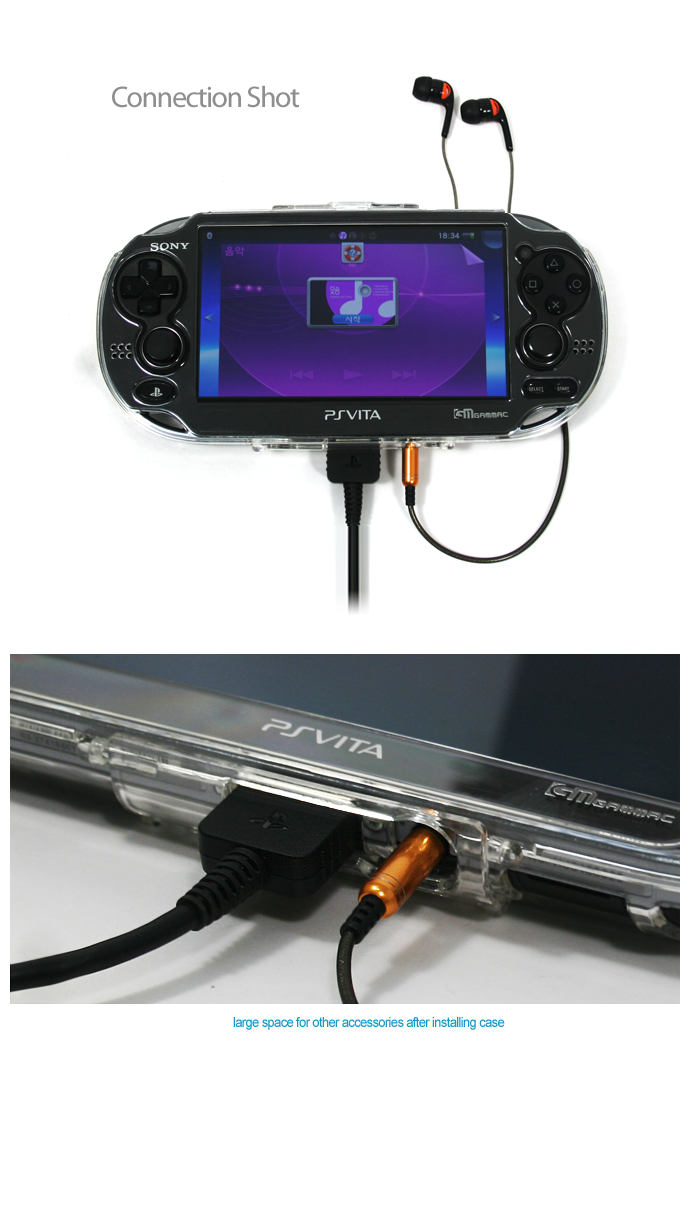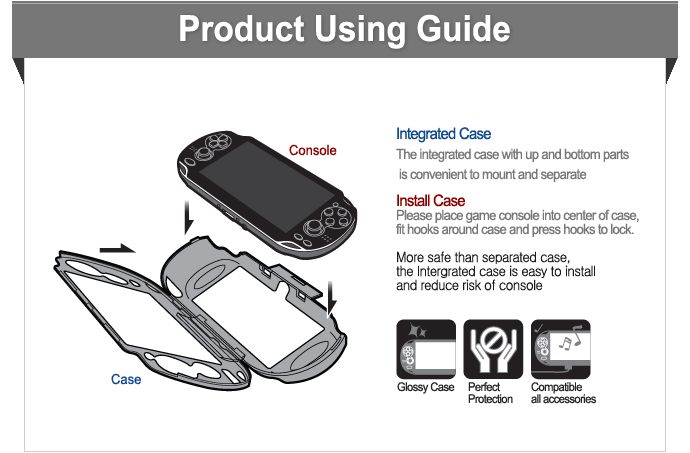 ! ATTENTION

- Strong force will damage product, please avoid strong shock and deformation.
- Please be careful when installing product to console.
- Please place product far away from direct sunlight and fire source.
- Please place product out of reaching range under 3 years old children.
- Do not clean product with volatile liquid, such as Alcohol or Benzene
- The product in page do not include the game console, charging cable, earphone. etc.

· Because of design, the real product will be different from the image in this page.
· PS-VITA is the trade mark of Sony Computer Entertainment Korea, The product is not the license product.
· The game console is not included in this product.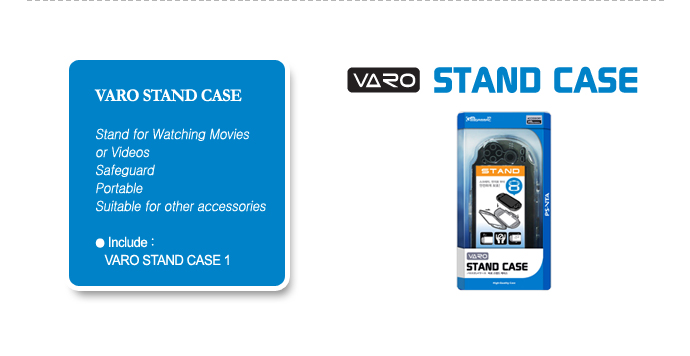 (0개)

(0개)