VARO Airfoam Pouch





판매가
:

0원

Product Name
:
VARO Airfoam Pouch
Product Number
:
KMPV-108
Product Class
:
PS Vita Accessories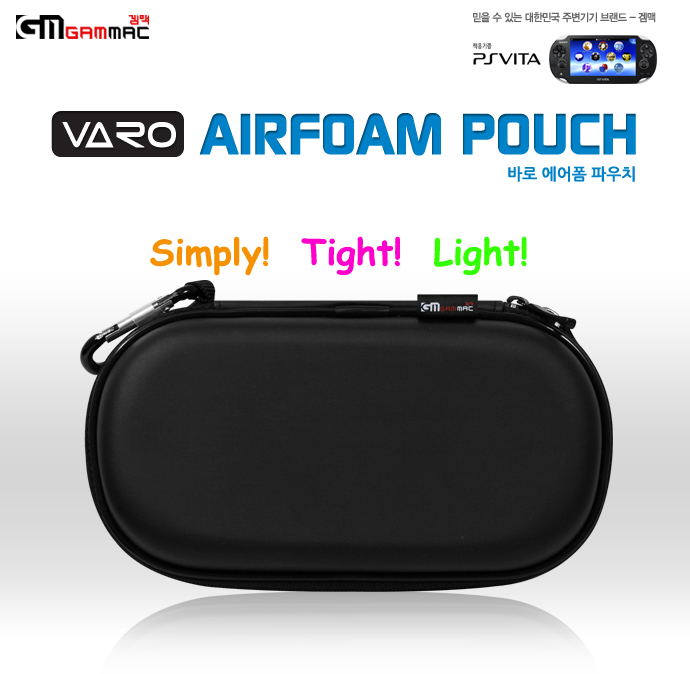 New Release!
The PS VITA console will be safe and portable with AIRFOAM POUCH

The GAMMAC's VARO is from KOREAN word"바로", it means "Just, Right"

.
.
.
.

We are confident our Korean "GAMMAC" game accessory products.
It will be the high quality IT products.




The AIRFOAM POUCH adopes advanced hard EVA material,
It prevent PS Vita console from shock and damage,
the optimized size is designed for console and convenient to carry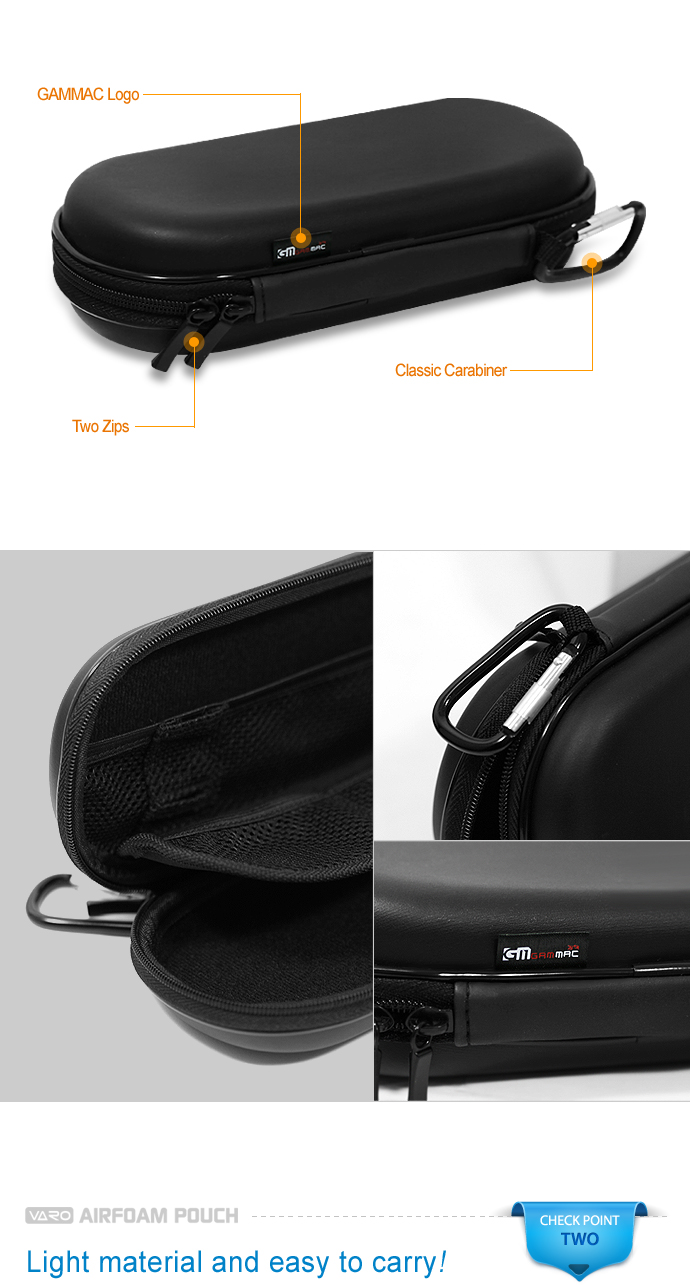 PSVITA special AIRFOAM Pouch adopt ligh material,
the light weight is convenient to carry.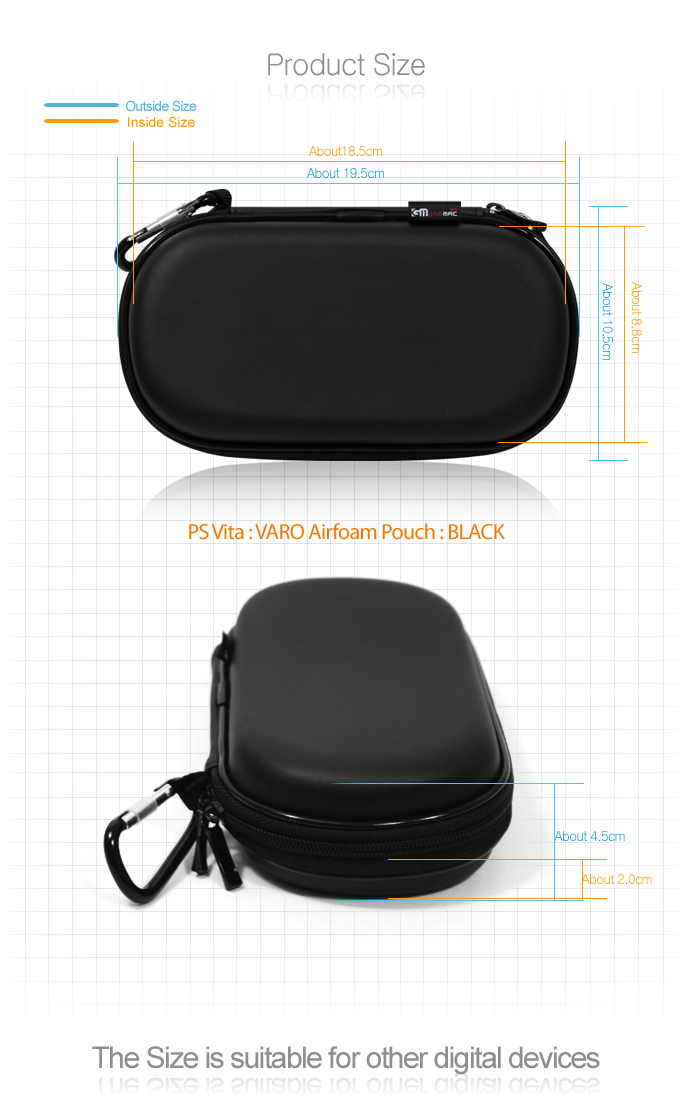 It is not only PS Vita, it is suitable for PSP, Electronic Dictionary, PSP Go, Smart Phone etc.
it is convenient to carry all kinds of digital devices.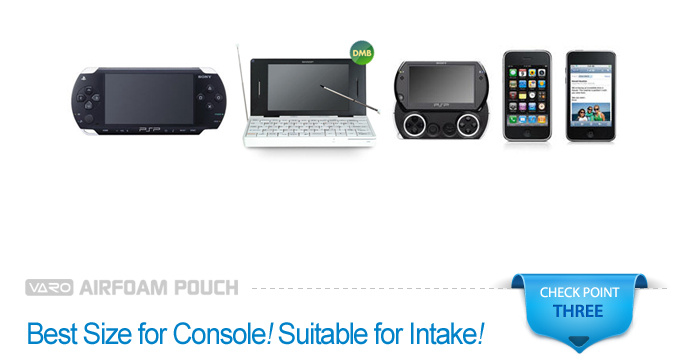 PSVITA special AIRFOAM POUCH fit well the console size after assembled crystal case,
it is convenient to carry console, and other accessories, such as: earphone, cable,
It is a classic portable pouch.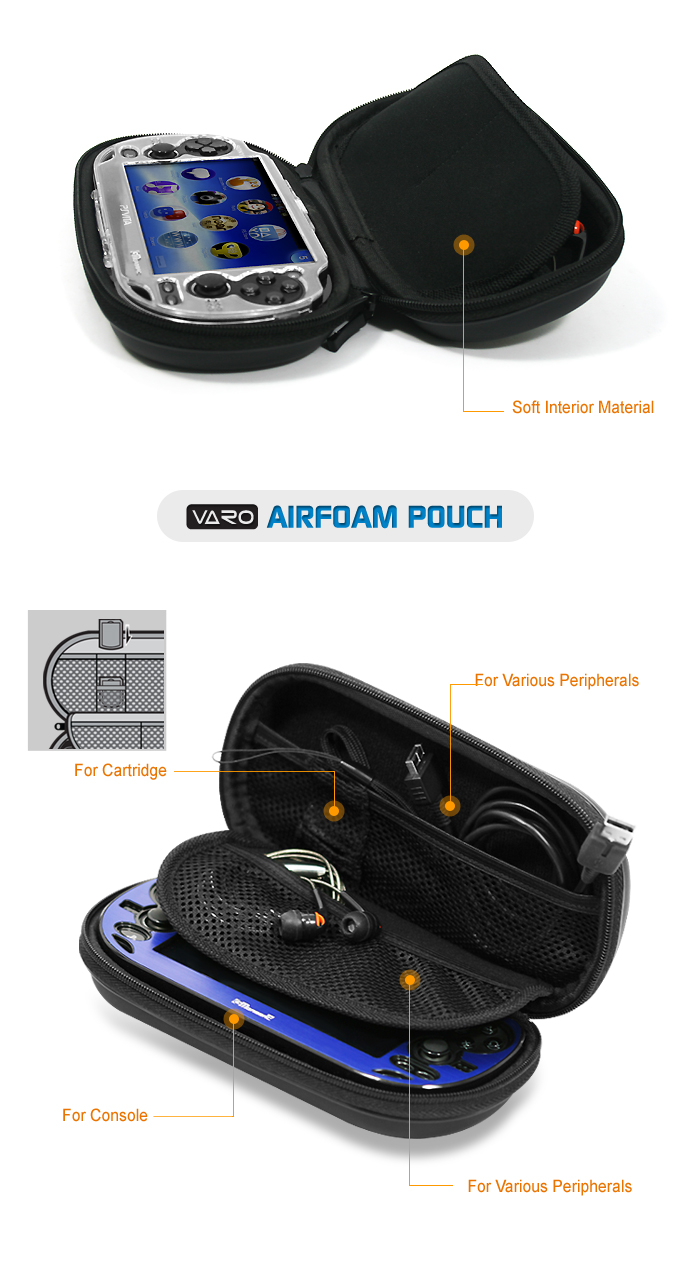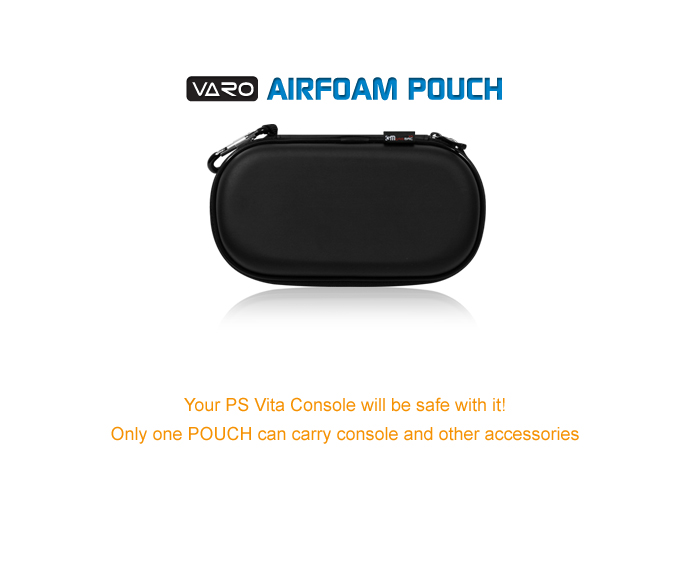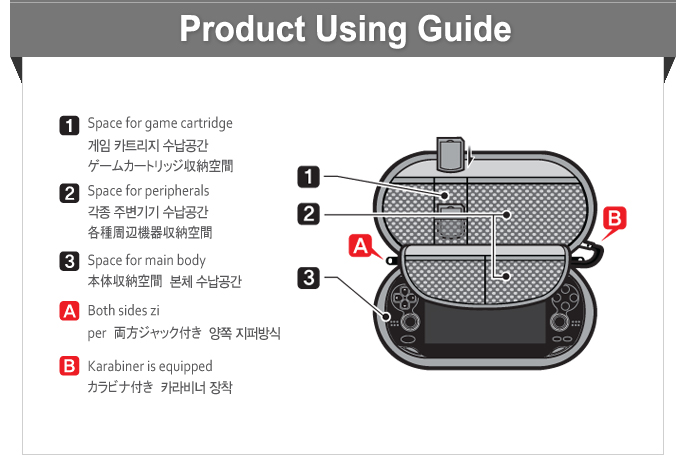 ! Attention

- Strong force will damage product, please avoid strong shock and deformation.
- The POUCH product can not use as other function.
- Please place product far away from direct sunlight and fire source.
- Please place product out of reaching range under 3 years old children.
- Do not clean product with volatile liquid, such as Alcohol or Benzene
- The product do not include the game console in this page.

· Because of design, the real product will be different from the image in this page.
· PS-VITA is the trade mark of Sony Computer Entertainment Korea, The product is not the license product.
· The game console is not included in this product.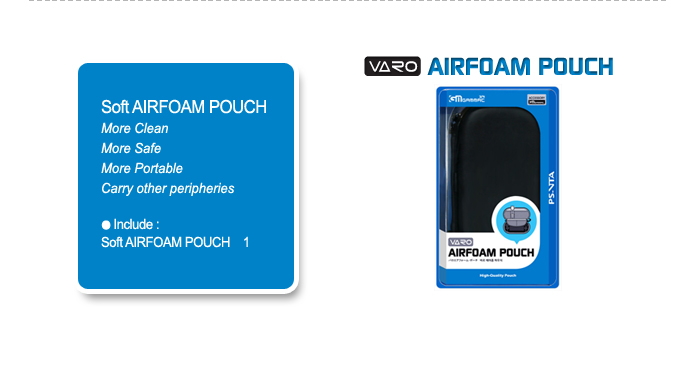 (0개)

(0개)