FANTA Stick for PC/PS3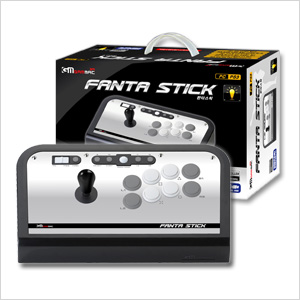 판매가
:

0원

Product Name
:
FANTA Stick for PC/PS3
Product Number
:
Product Class
:
PC Accessories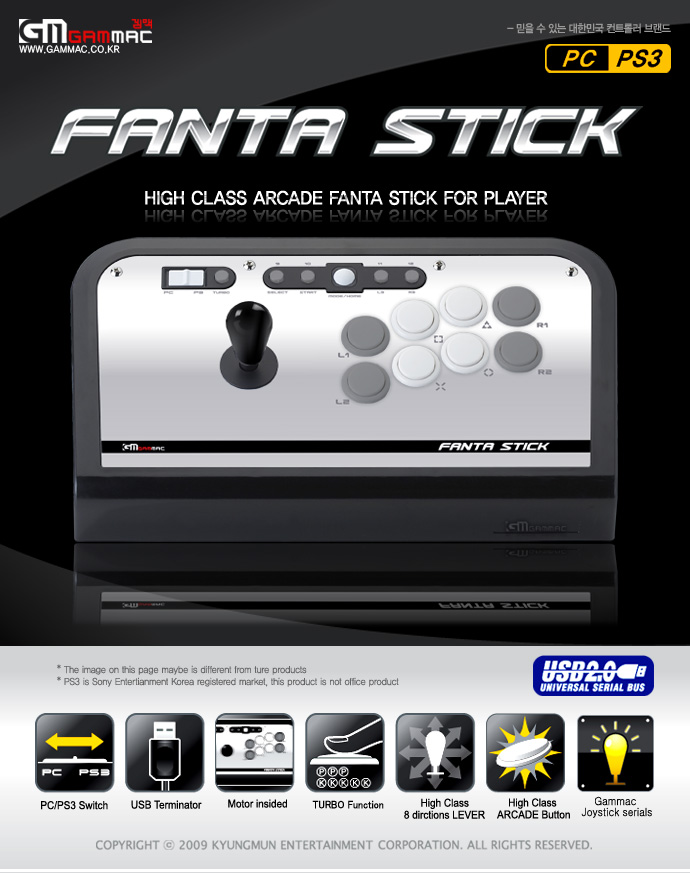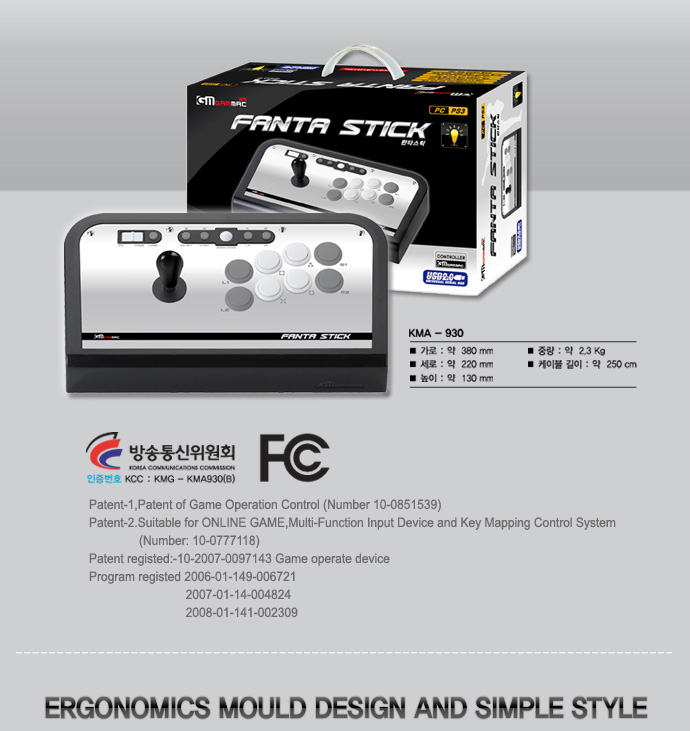 Circumspective product design with 3D rendering mould design from korea,
More true feel game environment can be realized.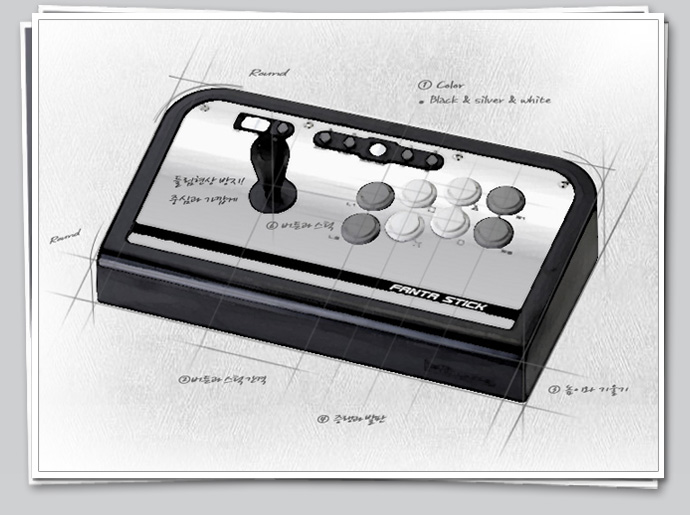 ① COLOR: All simple colors(Such as Black,White Silver,etc) are matched classic

② Best design of Place,Size between buttons and lever is selected for steady gravity center

③ Heitht and bevel are no tired for wrist after long game time.

④ Weight and mat under stick are designed for vehemently playing game

⑤ Lever is suitable for hand holding closely, Buttons with best touch feel is easy to inputted

FANTA STICK is a USB2.0 Joystick that it support PC/ONLINE/EMULATOR/PS3 game

Because there are two MCU in fantan stick,it is easy to change play mode only by one switch!
It is natural and perfect method to start,it need no adaptor or compatibility mode device
It can resolve slowly reaction velocity, there are no any delay when user play pc game and PS3 game!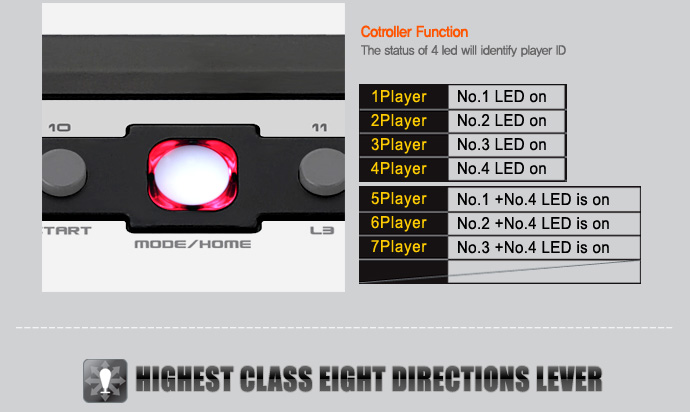 Convenient command input and controlling all can be feel by small size eight directions lever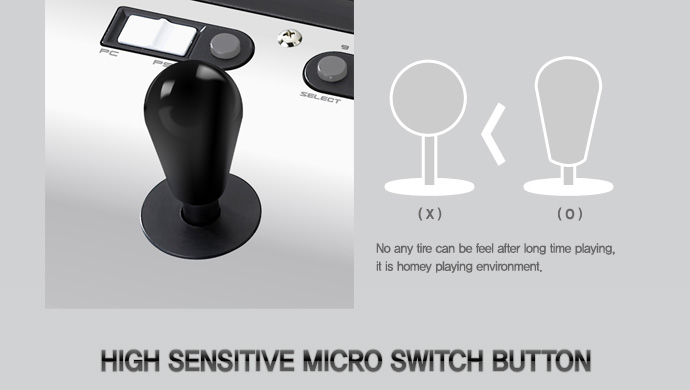 Using high sensitive micro switch can avoid some error that there are mistake signal
and no rebound after pressing, it is easy to press buttons
becasuse stick uses design of button array and planar button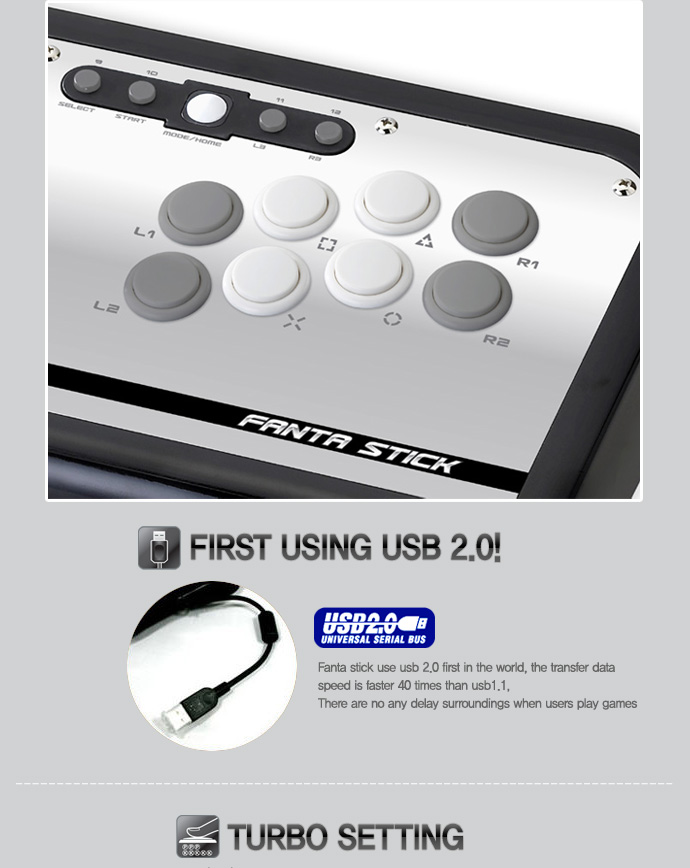 No.1~ No.10 buutons can be setted TRUBO function, User can set by need.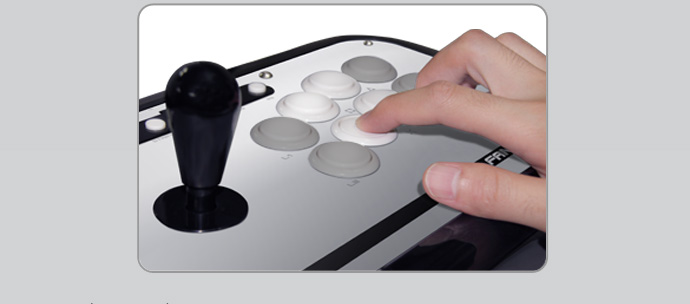 ◎SET/RELIEVE TURBO FUNCTION

● Users are pressing the red button at same time holding TURBO button, the button can be setted TURBO function.
(the others buttons can be setted TURBO function in below image)

● The relieving method is same as SETTING function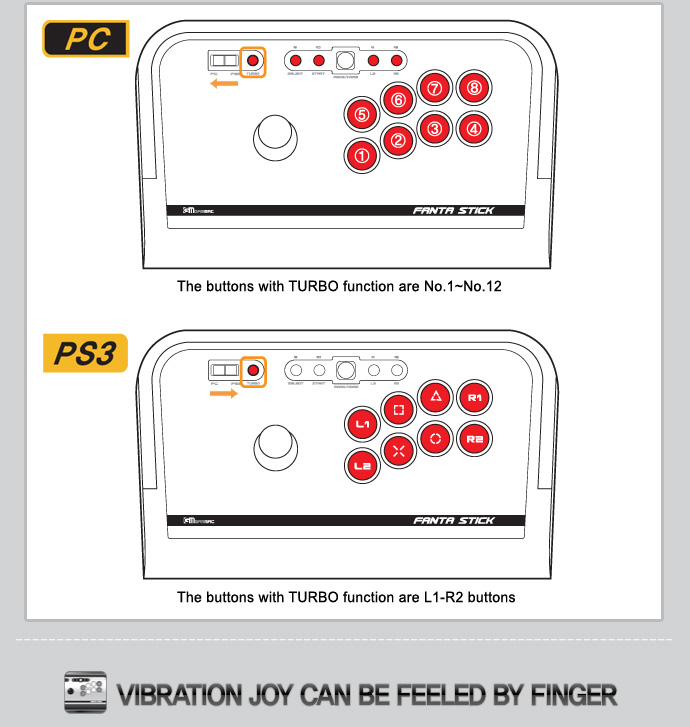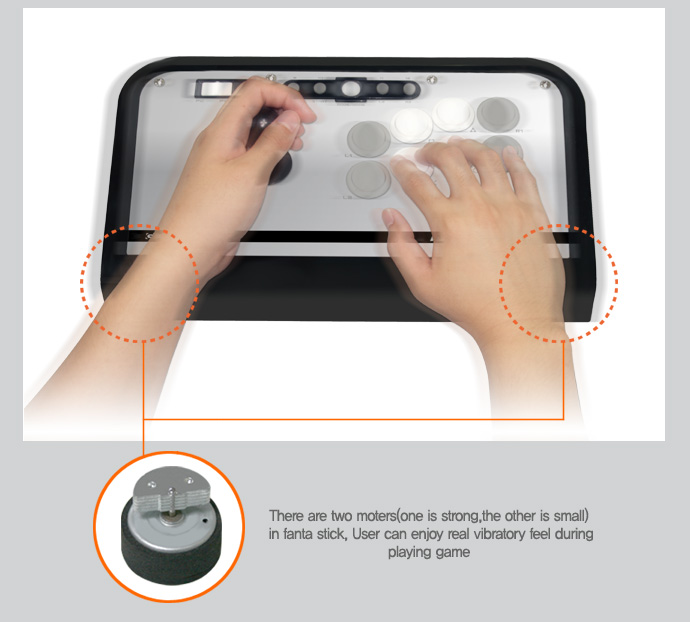 ◎SET/RELIEVE VIBRATION FUNCTION

● In pc mode, user use turbo button when user turn lever to diagonal direction(any dirction is available)
(*Vibration function can not stop because it maybe caused by game, user can close or open vibration as below)

● Holding PC mode's HOME for two seconds, it will display setting screen.User can set as need.

● The relieve method is same as set method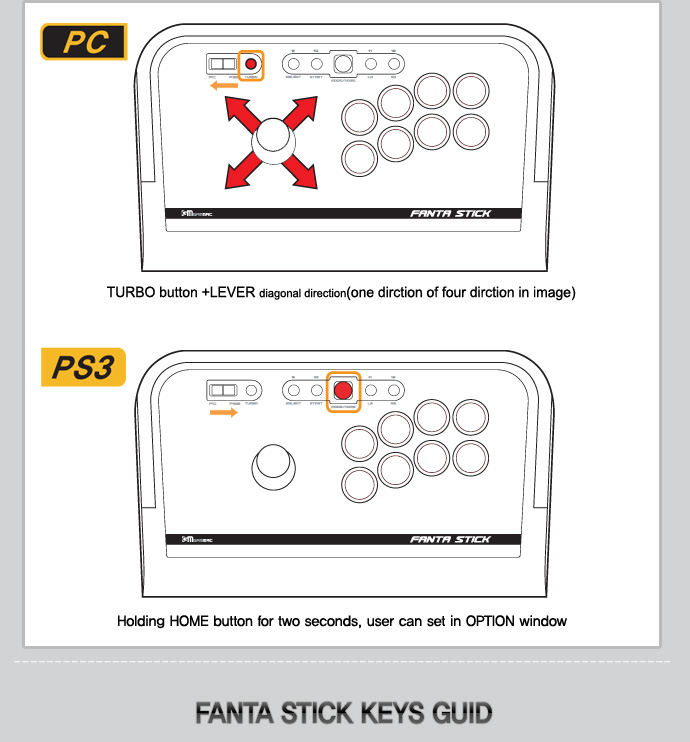 By TRIPLE MAPPER,user can set key function as need,Please refer as below after connecting USB port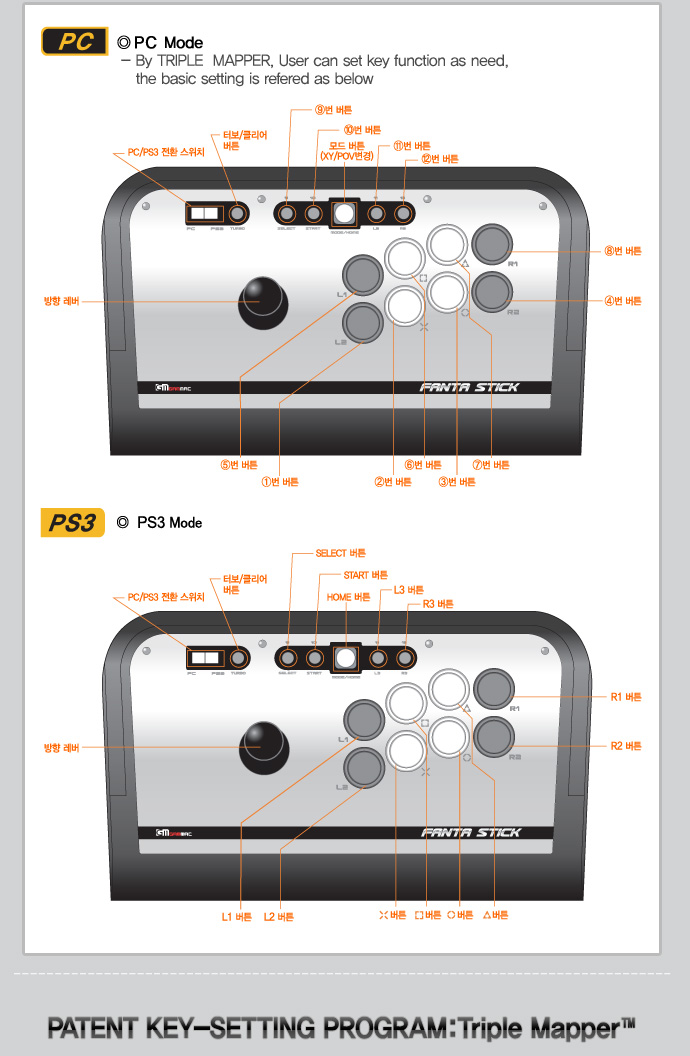 GAMMAC™'Brand controller's professional key-setting program:Triple Mapper™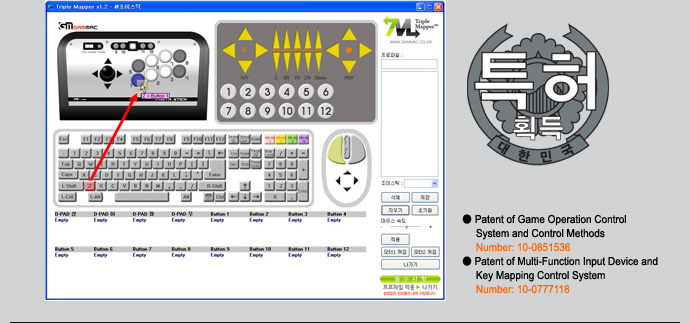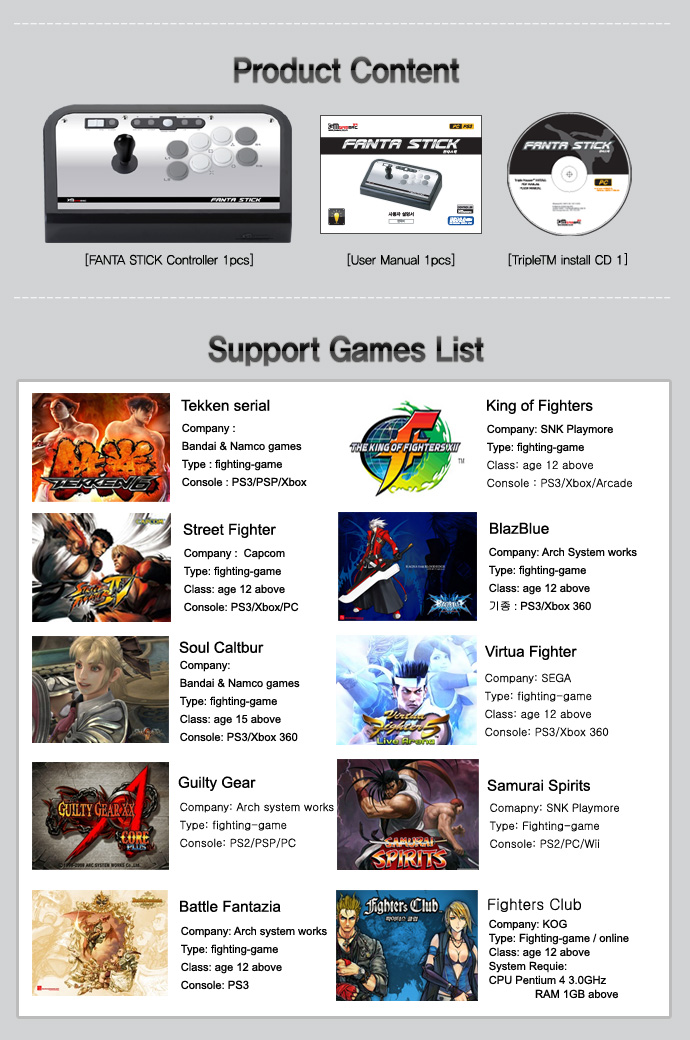 (0개)

(0개)