New MUSE-ON Limited Edition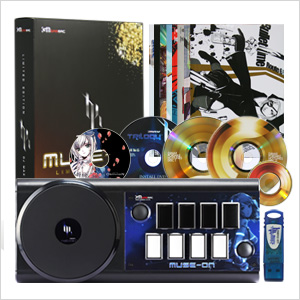 판매가
:

0원

Product Name
:
New MUSE-ON Limited Edition
Product Number
:
KMA-942/927
Product Class
:
PC/PS2 Accessories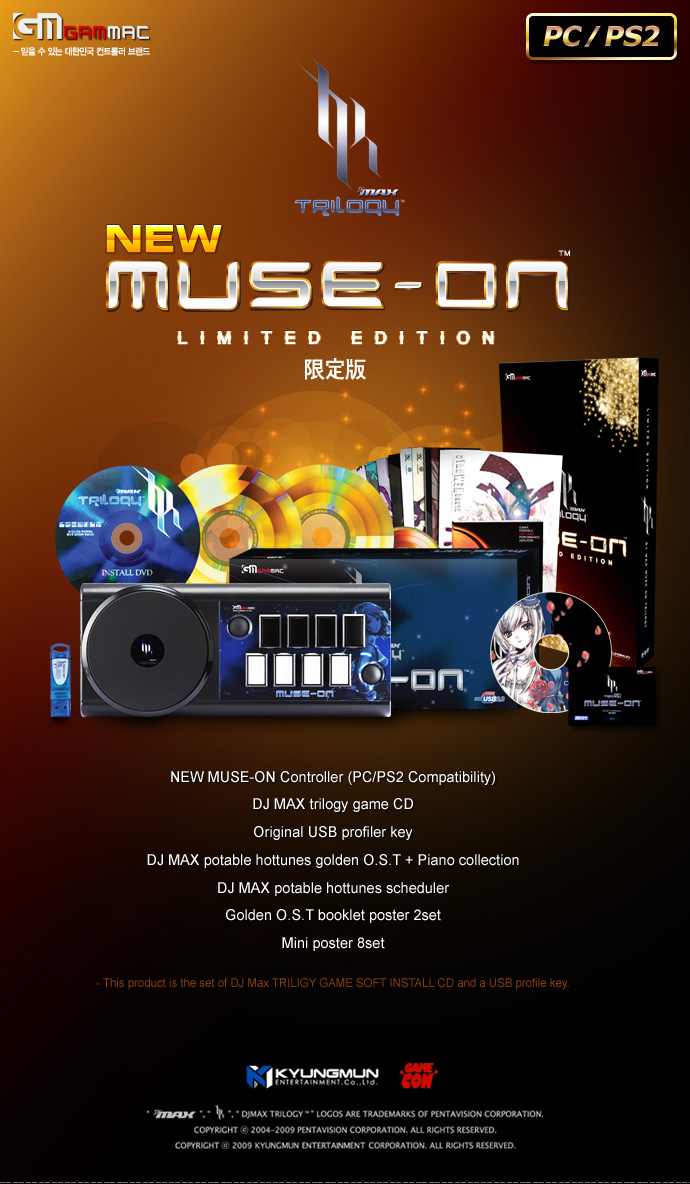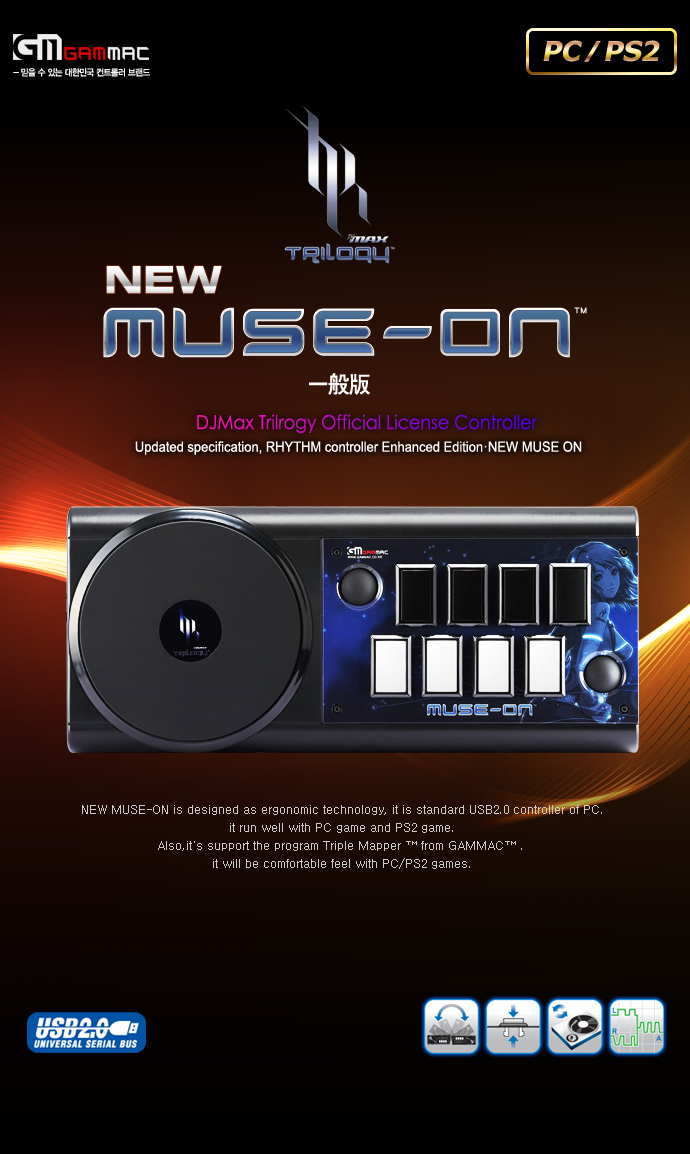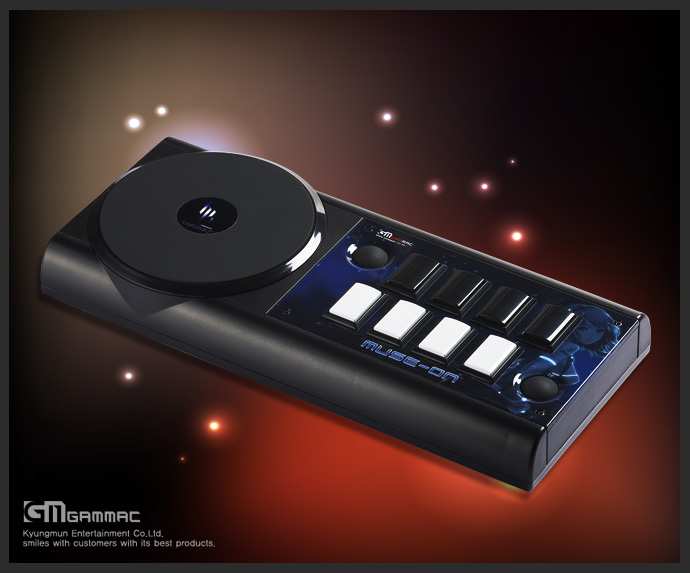 The DJMAX Trilogy official controll:NEW MUSE ON controller is upgraded with strong specification.
The new released MUSE ON is compatible with PC game and online game, also it support PS2 game perfectly.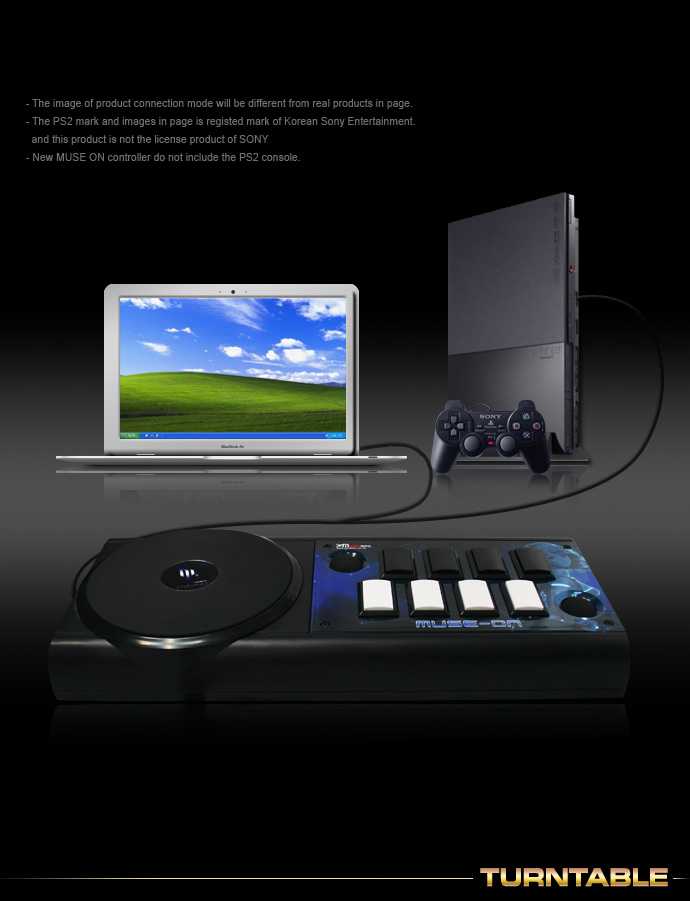 Just same as DJ scratching feel, the TURNTABLE of MUSE ON is perfect for RHYTHM game in home.
the signals of left·right rotation,STS,LTS(Short Time Signal,
Long Time Signal) and so on. these signals are available for game controlling.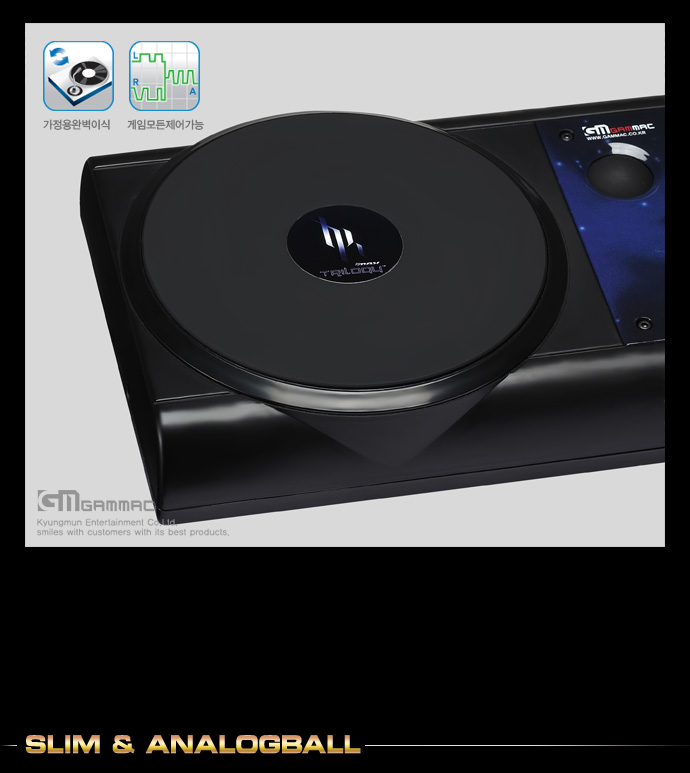 Because of upgraded button design, body of MUSE ON is slim. High quality buttons and high sensitive micro-switchs
had been assembled. It can realize same feel of arcade game machine.
and the analog balls assembled is free operated with 360˚ angles. It can run as the direction key in game.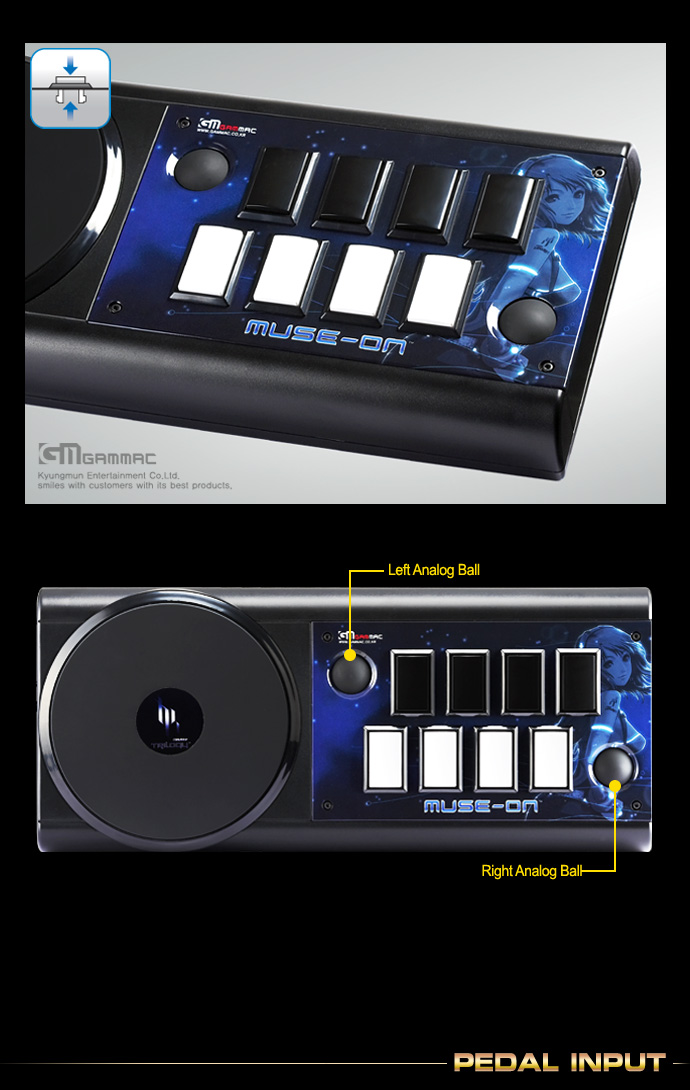 It can be connected with special PEDAL to enjoy more exciting joy of game.
* The PEDAL is sold separately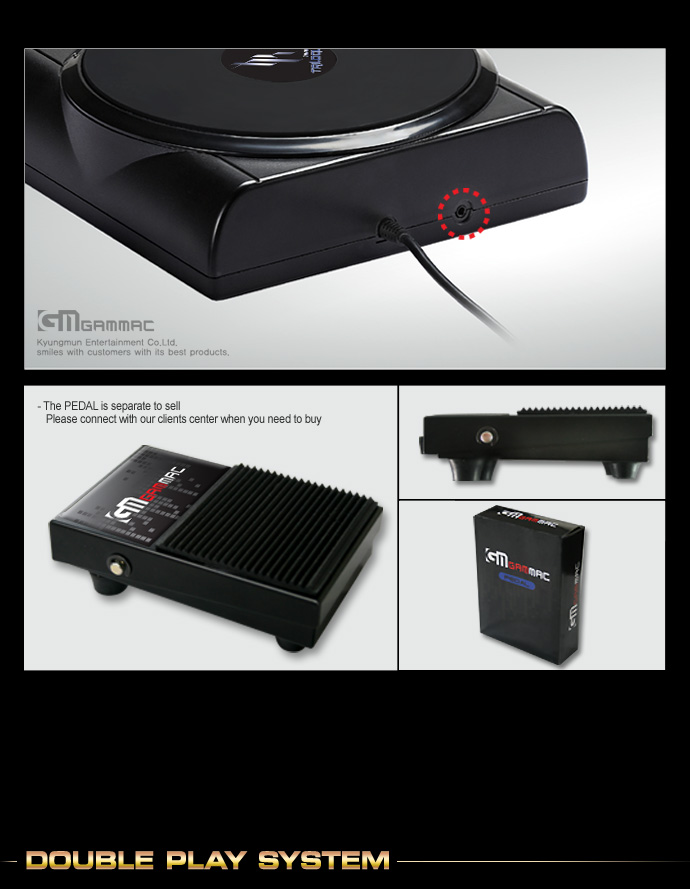 The DJMAX Trilogy official controller: New MUSE ON controller is suitable for left-hander or right-hander,
All users will be sure to enjoy RHYTHM game by MUSE ON controller.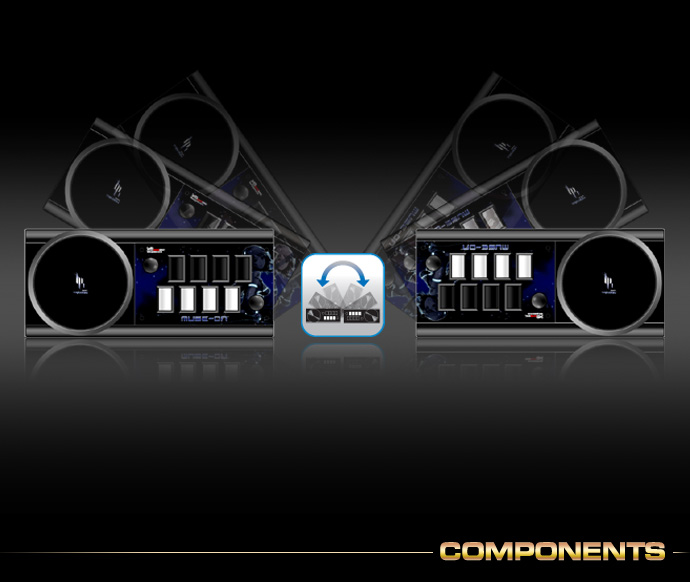 NEW MUSE ON COMPONENTS
The manual for new user guidance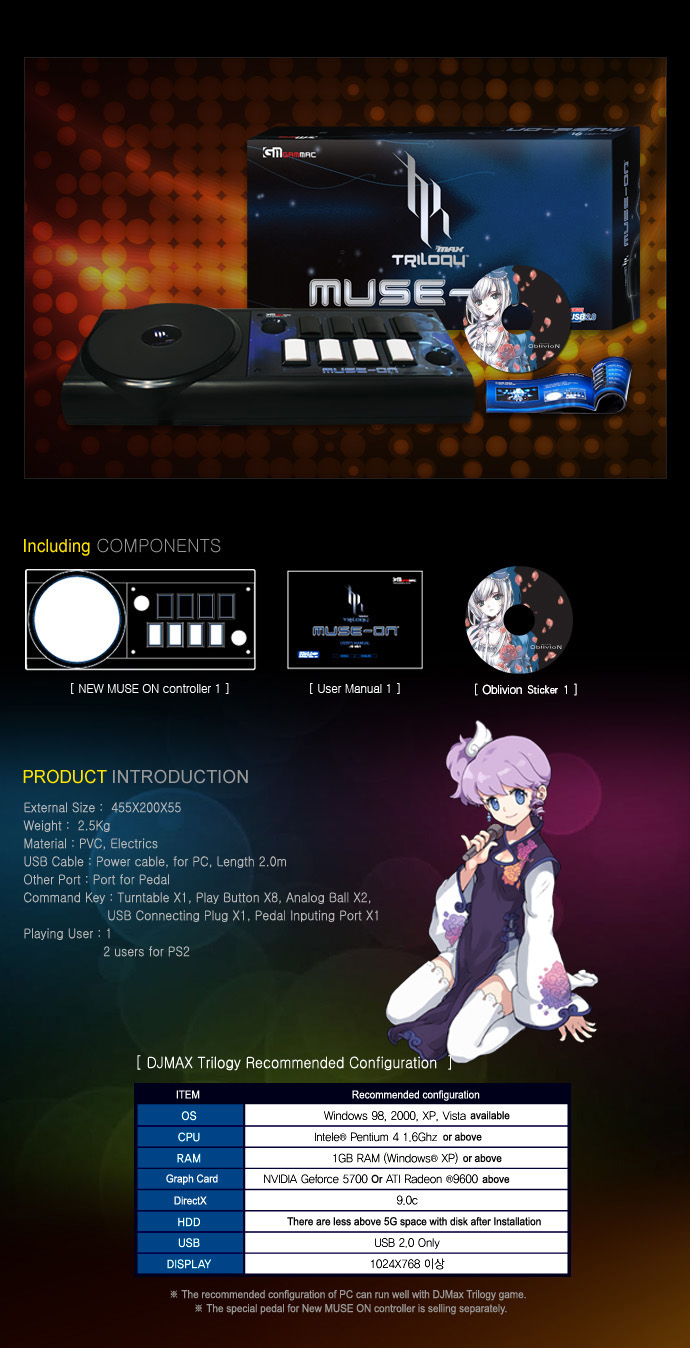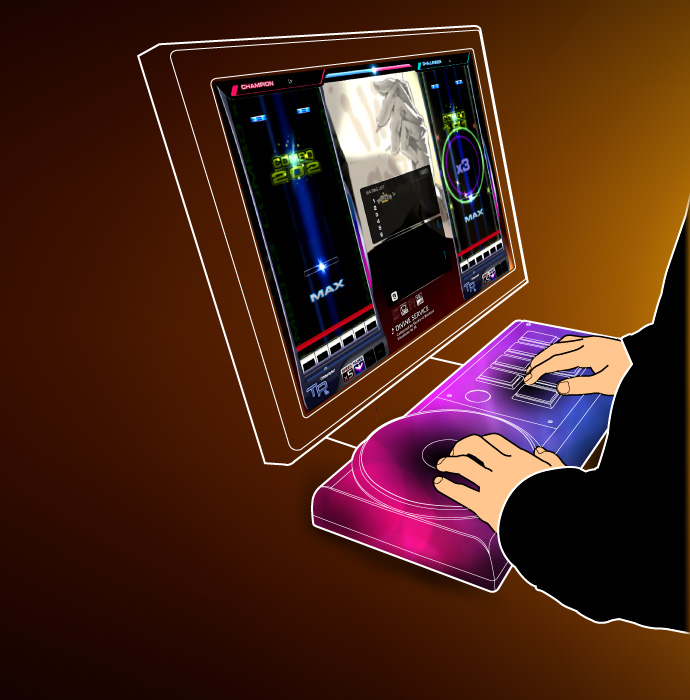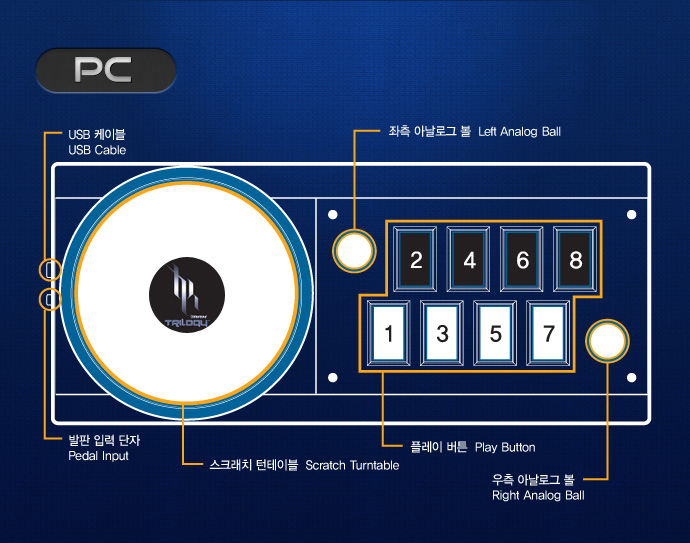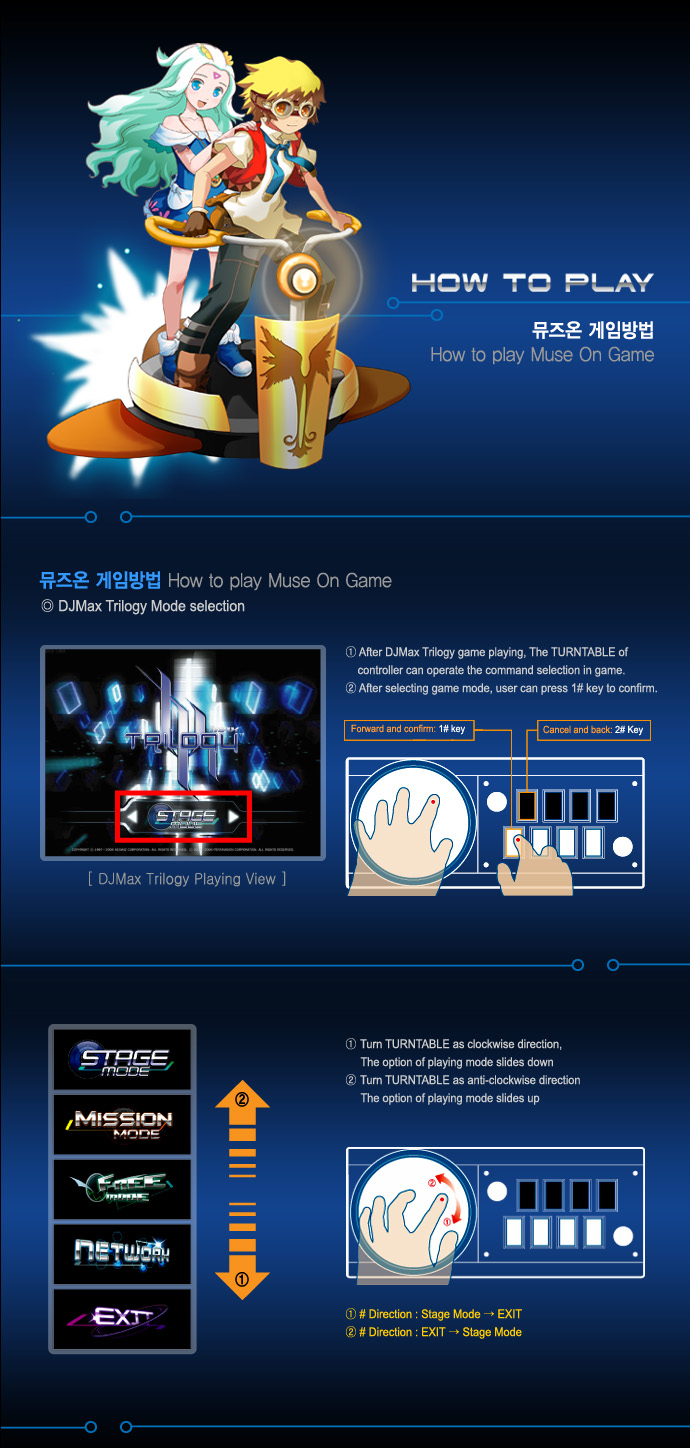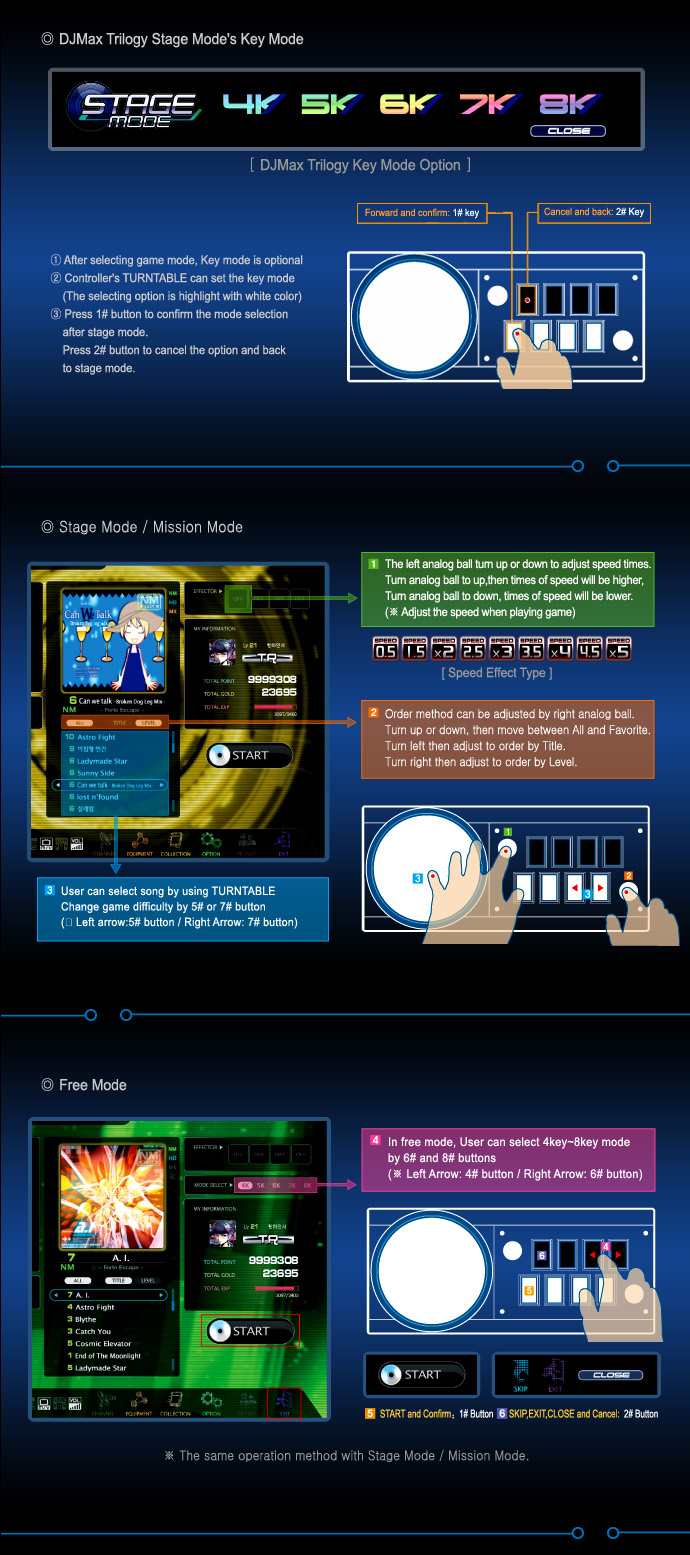 The DJMAX Trilogy's user interface will be updated when it is released with NEW MUSE-ON controller.
NEW MUSE-ON controller can run all operation of game(except the Network, option under screen)
The special key of two mode NEW MUSE-ON had been upgrated.
NEW MUSE-ON can realize more exciting feel for DJMAX Trilogy game.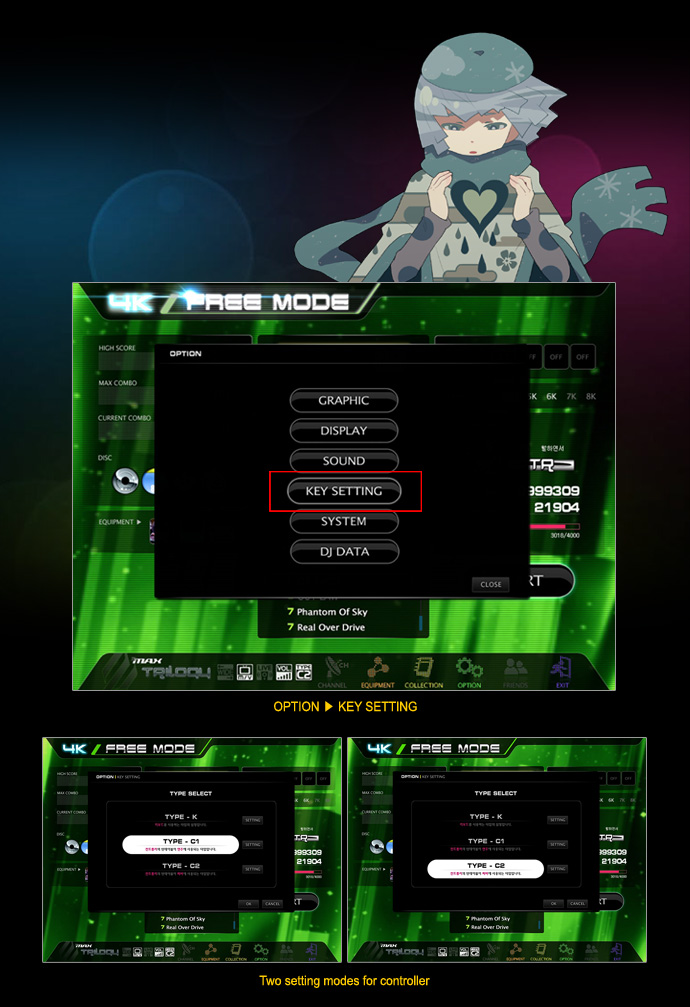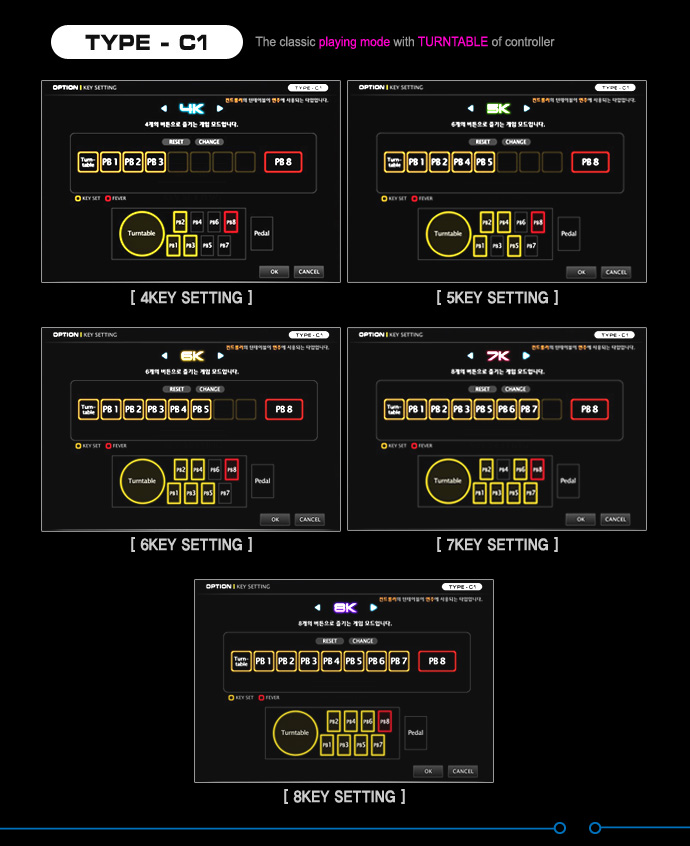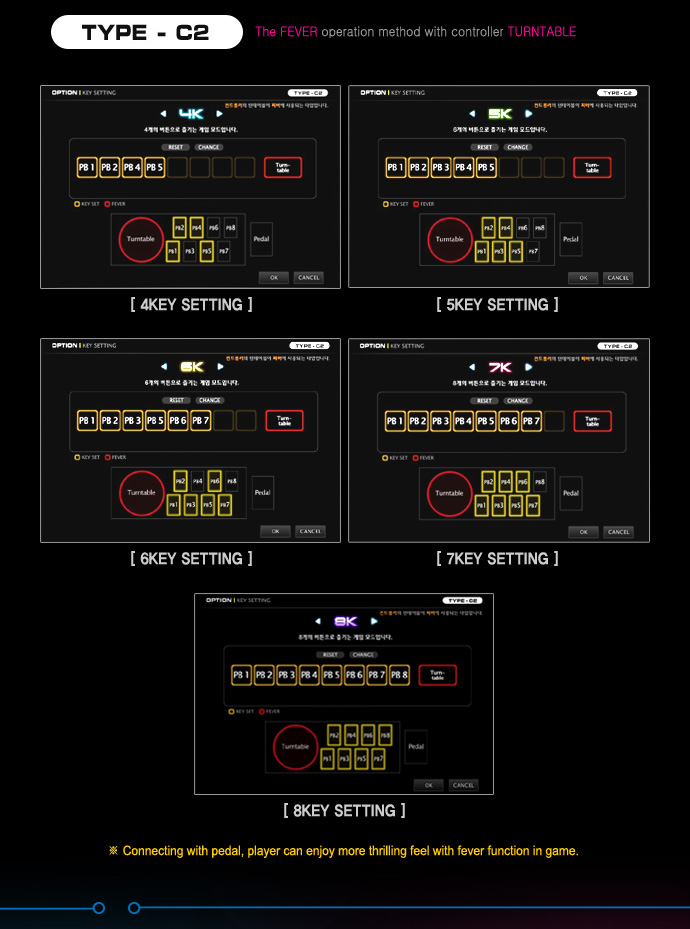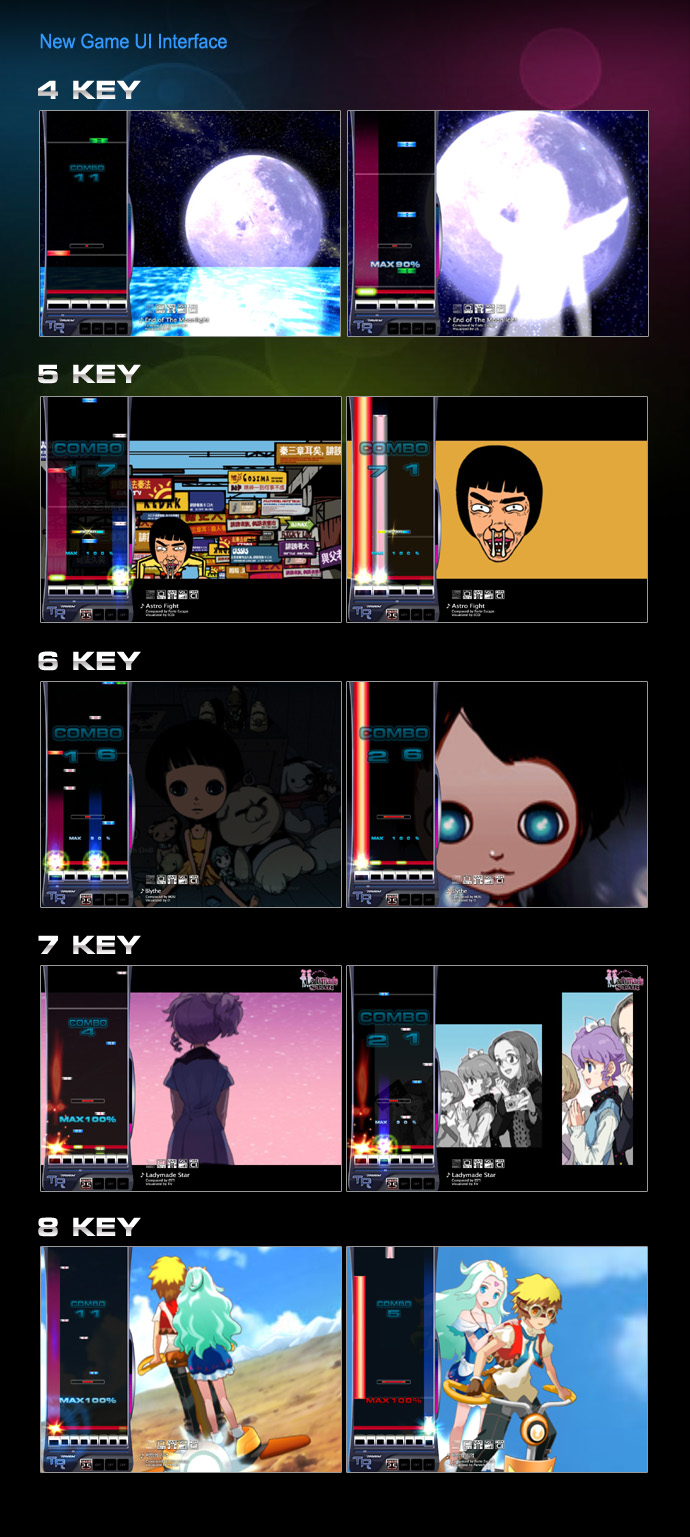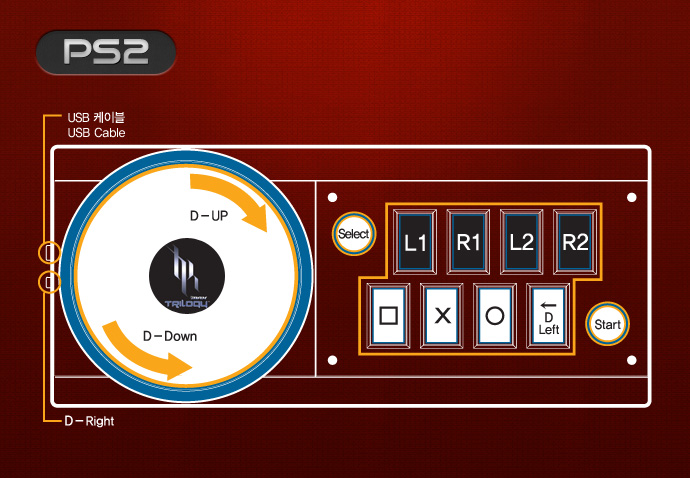 NEW MUSE ON is perfectly compatible with PS2 console, Turntable scratch function is free to operate game menu.
User can easily enjoy Beat Mania game on PS2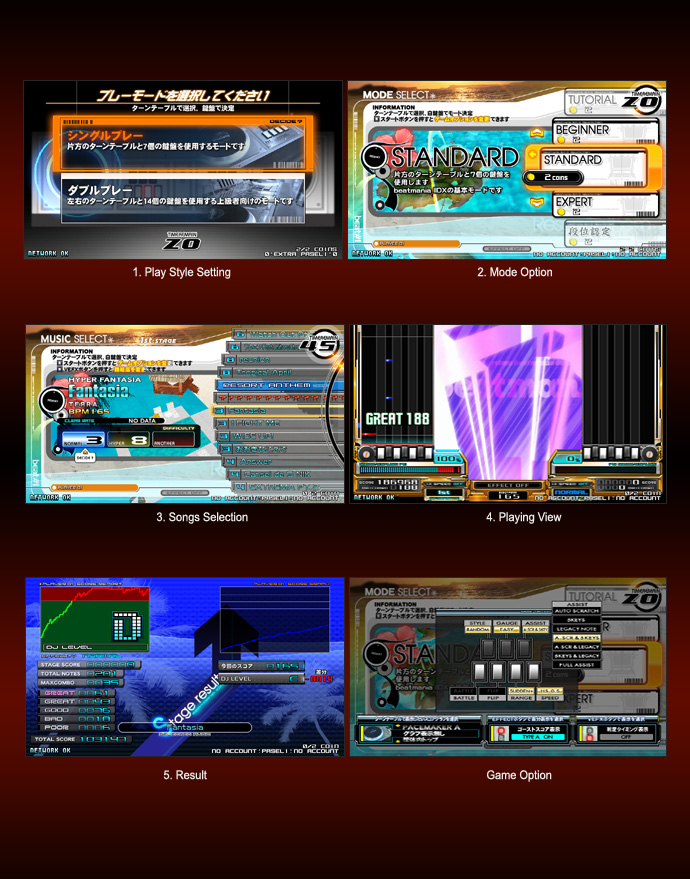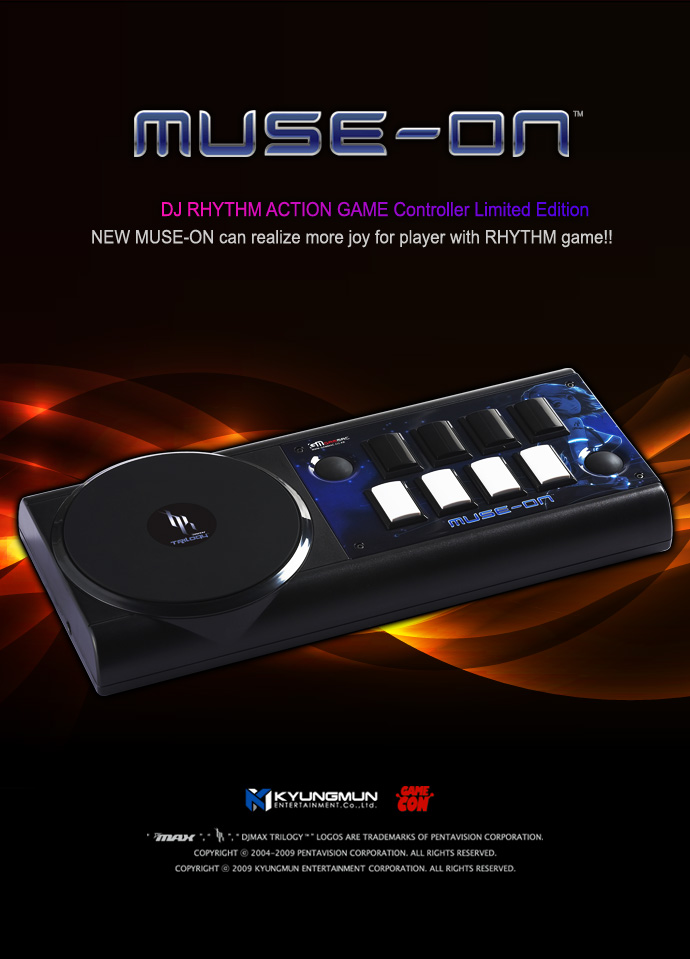 (0개)

(0개)